There are plenty of KiwiSaver providers and investment firms that claim to be ethical or responsible investors. MAS Head of Investments, Colin Thomson explains the rise of responsible investing and how MAS makes sure its investments balance Members' financial interests and ethical expectations.
Colin Thomson

MAS Head of Investments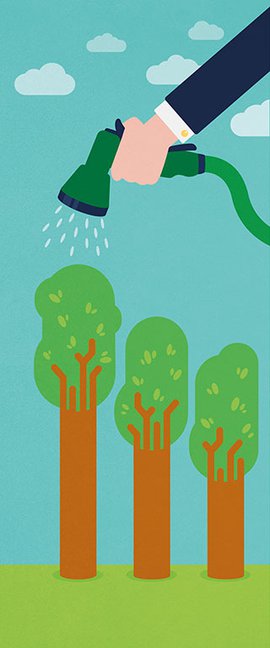 Investors have only become aware relatively recently of the ethical implications of their KiwiSaver and other investments, according to MAS Head of Investments Colin Thomson. 
"In 2017, the KiwiSaver market was shaken up when people discovered through the media that some KiwiSaver funds were invested in things like nuclear weapons and fossil fuels. Up until then, most of the public hadn't really thought too much about where their money was being invested," says Colin. 
"That really galvanised our MAS Members to ask what was going on with our investments. They were looking for assurances that their KiwiSaver investment or superannuation savings were not doing harm."
MAS responded by making significant changes to how the funds are invested and cemented these changes with a review of its investment strategies for the future, Colin says. 
"Our Members told us they didn't want their money going towards companies doing harm and wanted us to proactively invest in businesses doing good in the world."
"Based on that feedback, we developed our responsible investing approach in 2017, using it to guide how we invest Members' money and MAS's own capital.
"We were one of the first KiwiSaver providers to really take this seriously, and this was confirmed when the Responsible Investment Association of Australasia certified our funds as responsible in 2017."
But you can never sit back and assume you've done enough.
Colin Thomson
"So since then, we've made further changes to make sure our investments make a difference to Aotearoa. We've become a charity, established the MAS Foundation and we have a clearer purpose that drives everything we do: inspiring a healthier New Zealand and helping create the future we want to see. Our investments play a major role in making all this happen."

What does responsible investing mean in practice?
There's plenty of jargon around investment strategies, says Colin. 
"People often talk interchangeably about ESG, ethical investing, sustainable investing, responsible investing and socially responsible investing. There's a lot of confusion about what these terms actually mean and whether they are materially different from each other."
MAS uses the term 'responsible' to describe its investment approach, which means it is taking a responsible approach both in terms of what it actually invests in and in terms of its responsibility to grow investments for Members.
The minimum threshold for responsible investment is often guided by government policies or regulations as well as societal norms. 
"For example, legislation in New Zealand has banned investments in cluster munitions and nuclear explosive materials, and the government is discouraging further investments in fossil fuels, which is reflected in our investment strategy," Colin says. 
"Something like tobacco isn't illegal, but we don't invest in it – not only because it runs counter to government policy but because of MAS's history as an organisation founded by health professionals and the interest our Members have in doing the right thing by the communities in which they live and work."
ESG excellence
According to Colin, considering a company's environmental, social, and governance (ESG) credentials when deciding whether to invest in them also makes good business sense. 
We believe that, if companies are weak in these ESG areas, it generally comes back to bite them eventually, which in turn has an adverse impact on their financial performance.
Colin Thomson
"Society as a whole is increasingly demanding responsible behaviour from companies and so pricing tends to be at a premium for companies that are strong here, and they're more likely to make sustainable profits in the long term," Colin says. 
"Our approach, for instance, in the core international equities component of our funds is to only buy shares in companies that have industry-leading ESG practices. Also, we don't consider investing in companies that are involved in serious controversies, irrespective of how good their ESG practices are."
"Examples of factors that would contribute to a company failing to meet our investment criteria would be if it was a significant polluter or a wasterful consumer of scarce water resources.
The companies we do invest in are strong in these ESG areas as well as other social factors. This can include things like being good employers with sound diversity and inclusion policies and having leading governance practices such as independent, diverse boards."
A wide range of different factors are examined and then an overall score is reached, says Colin. This approach has led to MAS excluding nearly 1,500 companies because their policies and practices don't meet these rigorous standards.
Looking under the hood
Some companies may appear strong on the surface, but further scrutiny shows they're not suitable investments.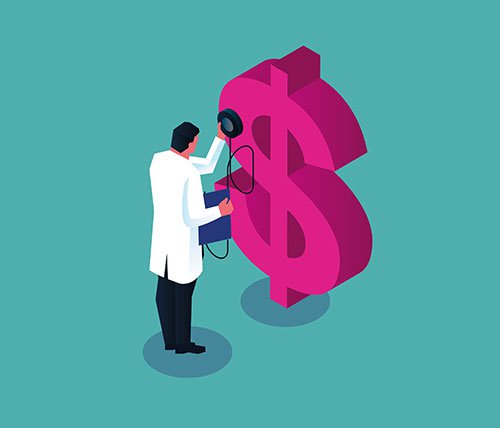 "In the case of fossil fuels, we don't care if it's the strongest-performing fossil fuel company in the world with the most diverse board and the best worker conditions – we still won't invest. Fossil fuels are the world's greatest contributor to climate change, and they're damaging the planet."
But MAS's responsible investment strategy also currently bars investments in the likes of Apple or Amazon. 
"While these are highly profitable companies, we don't want to be involved in them at the moment. Amazon, for example, is involved in multiple labour rights breaches, as well as privacy breaches and not paying sufficient tax. Having to address these controversies increases the risk to the company's financial performance. 
"So while some see these as poster child companies, if you look under the hood, there's a lot going on that is really quite poor."
By contrast, MAS invests in Microsoft because "it rates highly across all ESG factors".
"For example, by 2030, they plan to be a net reducer of carbon emissions, and by 2050, they plan to offset all their carbon emissions they've emitted since their founding in 1975," says Colin. 
How MAS's responsible investment policy works in practice is quite complex, says Colin. He encourages people interested in knowing more to visit the responsible investing section of the MAS website. 
Building long-term wealth
While MAS Members have a strong sense of ethics, it's essential the company's investment strategy encourages sustainable growth without jumping on bandwagons, Colin says.
"The key thing to keep in mind is that we're here to sustainably grow Members' retirement savings in a way that's responsible from a risk perspective while also having a positive impact on the environment and society. We need to take a rational and long-term view on this."
The key thing to keep in mind is that we're here to sustainably grow Members' retirement savings in a way that's responsible from a risk perspective while also having a positive impact on the environment and society.
Colin Thomson
"We need to take a rational and long-term view on this," Colin says.
If MAS starts eliminating companies and industries without much thought, it narrows down its investment base, concentrating it in a smaller field, which could put Members' money at heightened risks, he says.
"So we're still strongly diversified, and we position Members' portfolios to take advantage of major trends rather than just doing what's fashionable. 
"MAS will continue developing our investment programme to be current, while not unduly putting portfolios at risk. We believe we can avoid harm, encourage transformation and have a very responsible and well-balanced portfolio that will give good returns," says Colin. 
Check out our video below on MAS's approach to responsible investing
Know someone who might enjoy this?