Pulotu Selio Solomon was once overweight, pre-diabetic, and struggling with his health. Now, he's chair of Men's Health Trust, supported by the MAS Foundation, and uses insights from his own journey to help Māori and Pasifika men take control of their own health.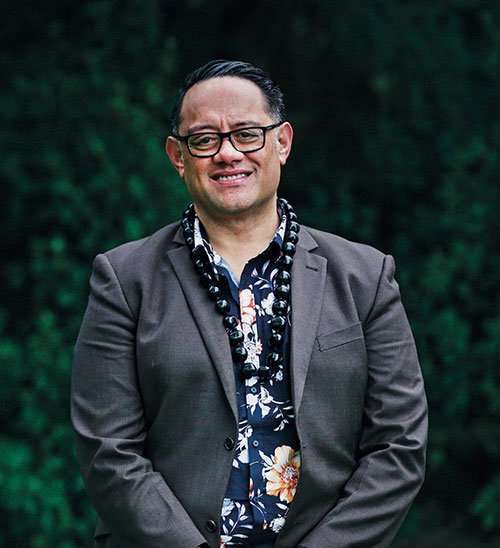 Pulotu Selio Solomon knows what it's like to be "at the wrong end of all the stats". 
"Ten years ago, everything was going wrong for my health. I was overweight, over 150 kilograms, I was pre-diabetic and I had gout. Māori and Pasifika people are always at the tail of health stats, and I just didn't want to do that any more. I decided I wanted to be around for a bit longer, and since 2011, I've really changed my life."
Selio is now the chair of Men's Health Trust, as well as an education manager for the Ministry of Education. Men's Health Trust is an information hub for men in Aotearoa New Zealand that runs campaigns and events and connects men to services and agencies to help them live healthier lives.
Selio says that, if he hadn't made those changes, he probably wouldn't be here today. 
Taking a seat at the table
Selio's path to becoming a leader in men's health was influenced by his personal and professional background. 
"My family background is a big motivator for me. My father migrated here from Fiji and has Samoan and American roots, and I grew up watching him navigating this country and this society. There was no manual for that, and he ended up having a mental breakdown in his 30s. He was a schoolteacher while running a business and raising five kids, which led to him one day hitting the wall. 
"There were no groups like Men's Health Trust then. There was no avenue for men like him to talk about the issues they were going through."
Elevating men's health
A friend put Selio in touch with Men's Health Trust in 2016, and he joined the board, bringing in a Pasifika lens. In 2019, he became the chair, which he describes as an "absolute privilege". There are some significant challenges facing men's health in Aotearoa. 
"My role is to show Māori and Pasifika men opportunities where we can lift our standards, not just around health and education, but also in looking after our families, in employment, in ways we can really contribute."

One challenge is around communication.
Men are not nearly as open about their health as women are, and getting them to talk about their health with friends and whānau is tough.
Pulotu Selio Solomon
"We also work hard to convince men to visit their doctors, even just for those warrant-of-fitness-style check-ups, which are often the only way to find out that something is wrong.
"Stress and anxiety are also causing significant issues, and these are really being compounded in the COVID era," he says.
Bringing whānau together
Men's Health Trust has shifted its approach since Selio came on board, going from an "information-only charity" to working more closely with communities.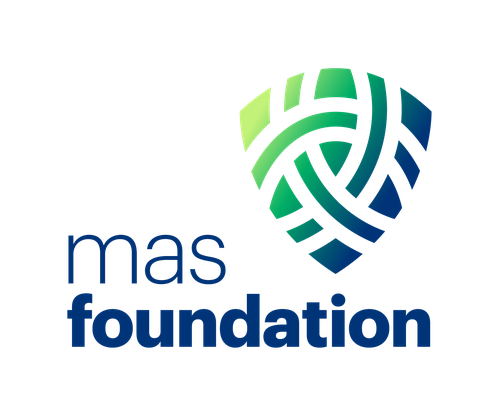 Men's Health Trust launched a pilot of the Goodfellas programme in early 2020, with support from the MAS Foundation. The programme works with Pasifika and Māori men in South Auckland, bringing them together with their communities and families to teach them coping strategies and communication techniques.
"We often see men who make the decisions for the family. They chose what's on the dining table or tell the family they're all going out for a walk together.
Part of this programme is about showing them how to communicate better and how to work better with their partners and families. If we teach them how to fish, they can keep it up for the rest of their lives."
Support from the MAS Foundation also helped the Trust to shift to an online approach during COVID, which involved moving counselling sessions to Zoom and running online health and fitness challenges.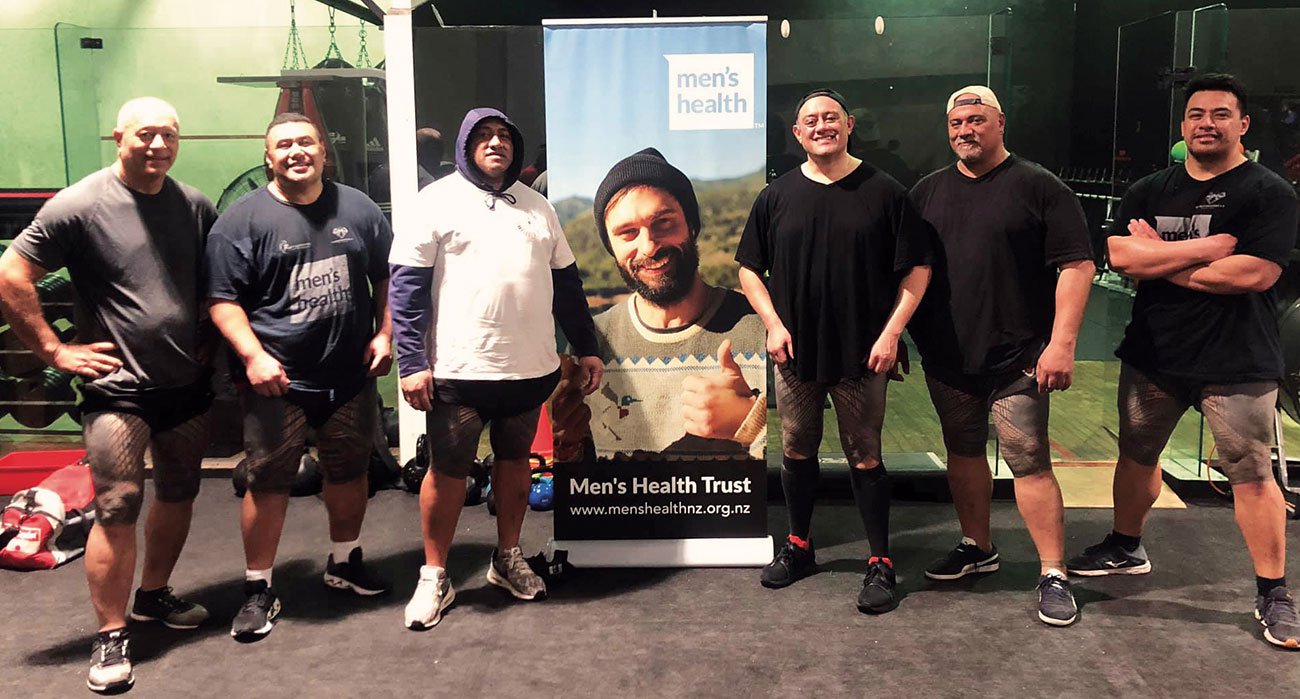 A training session at Checkpoint PI
"Through this programme, we were able to teach strategies around dealing with anger, communicating better, eating and exercise, which ultimately brings families together," says Selio. 
"The support from the MAS Foundation came at a perfect time for us. We couldn't have got it off the ground without them, and we've proved the concept with some amazing results for our Māori and Pasifika men."
"We're committed to growing this programme and reaching many more men. We see it as having benefits way beyond the health of our men. It's also about supporting stronger families and thriving communities."
Know someone who might enjoy this?