A third of preventable health loss and death in New Zealand is caused by unhealthy food, alcohol and tobacco. With support from the MAS Foundation, an alliance of health groups and individuals is pushing for better health by weaning people off these products.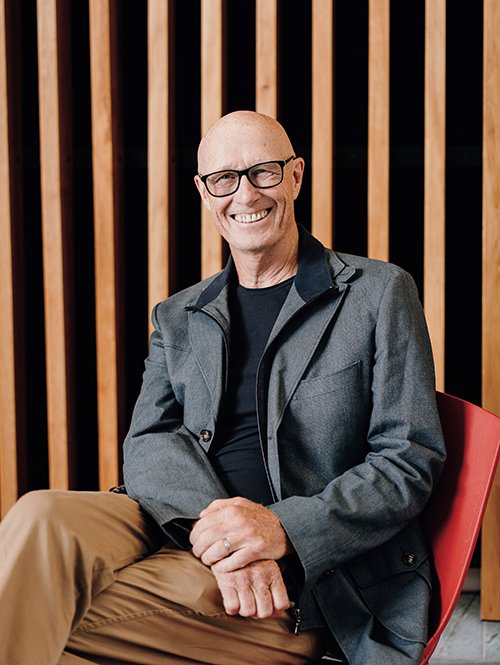 Boyd Swinburn (pictured) has devoted his career as a public health physician to studying obesity and food policy.
Professor of Population Nutrition and Global Health at University of Auckland and a trustee of the MAS Foundation, Boyd is also chair of Health Coalition Aotearoa, which is looking for ways to reduce death and disease caused by unhealthy food, tobacco and alcohol – what Boyd calls "industrial epidemics".
Health Coalition Aotearoa is an alliance of about 60 health groups, non-governmental organisations, professional associations and academic groups, which came together to try to improve health equity in Aotearoa. Their role is to create a platform for health groups and experts to collate the evidence and advocate for meaningful action against these three epidemics.
Tackling the industrial epidemics
Alcohol, tobacco and unhealthy food result in one-third of preventable health loss and death in Aotearoa.
Boyd says that this figure represents only part of the threat they pose to New Zealand.
"These products harm our health, but there's a broader impact too. Alcohol, especially, creates much wider personal, economic and social harm in our country. There is a significant gap between the large scale of the harm and the tiny investment, less than half a percent of New Zealand's health budget, that is directed towards preventing that damage," he says.
"We like to think of ourselves as a fit and healthy nation, but actually we are letting our children down by sitting on our hands – New Zealand children have the second-highest prevalence of obesity in the OECD. Now obesity is a complex problem, but tobacco and alcohol are clearly defined single toxins that we should be able to do better on." According to Boyd, governments have essential roles to play in addressing these problems. In Mexico, for example, a soda tax led to a 12% reduction in consumption of sugary drinks in just one year, and dental caries starting decreasing immediately.
"There are some policy changes that seem obvious, and when the public is polled, a significant majority agree they are good ideas. That includes things like getting healthier food into schools, taxing sugary drinks and restricting alcohol marketing," says Boyd.
Policy inertia
Health Coalition Aotearoa was created out of frustration about how little progress on these health issues has been made by successive governments. This is despite numerous recommendations from the World Health Organization, and countless commissions, reviews, inquiries and reports both in this country and internationally over the last few decades, Boyd says.
"There is a lot of active ignoring of the problem. To make a difference, we need to break what we call policy inertia. That's when we know what policies are needed but we're not implementing them," he says.
Boyd credits most of this policy stasis to the lobbying efforts of the companies that produce and sell these products.
"For unhealthy food and alcohol, there's enormous pressure from those industries to not have policies that might affect their profits, even though they improve our health," he says.
Partnering for change
Health Coalition Aotearoa joined forces with the Helen Clark Foundation, an independent think tank, and received support from the MAS Foundation to further their work towards greater health equity for New Zealanders. This funding is supporting a Health Equity Fellow, Matt Shand, as a full-time researcher and investigative writer who will be digging deep in the evidence and stories around tobacco, alcohol and unhealthy food to build awareness and public discussion.
"There's a very strong alliance between the priorities of the MAS Foundation and those of Health Coalition Aotearoa. We're both trying to improve the health of New Zealanders and especially improve health equity, and that's something that Helen Clark herself has a huge legacy in too."
Pensioners to preventioners
The establishment of Health Coalition Aotearoa came at a very fortuitous time for Boyd: his 65th birthday and, with it, a pension.
"I think the universality of superannuation is brilliant, but I'm a health professional and still working. I just didn't personally need the money, and I wanted to put my pension towards something meaningful."
Boyd posed an idea with his medical school classmates.
"A lot of us were turning 65 at around the same time, and we'd all spent the last 40 years dealing with the consequences of these products of harm. A small group of my classmates put up their hands to join me in what I'm calling the pensioners to preventioners scheme, and our pensions have funded Health Coalition Aotearoa getting off the ground."
Boyd is calling for more over-65s to join the cause so the coalition can create real change in Aotearoa. "A relatively small number of preventioners contributing their superannuation to the work of the Coalition would ensure that our work can bring about significant change, but we need more supporters to really make a difference."
"One day when we've finally got rid of junk food in schools, we'll look back and ask why we allowed that rubbish to be given to our children when we knew perfectly well the health problems that it was causing. That'll be seen as crazy and unacceptable as lighting up a cigarette in a small room."
One GP on why he's putting his pension towards prevention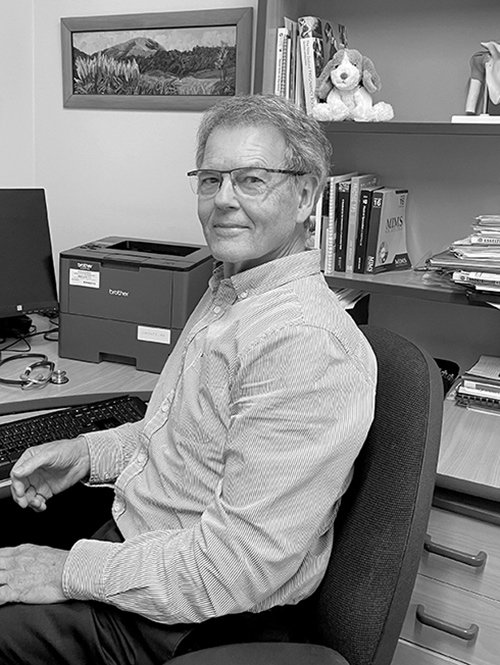 Auckland general practitioner Dr Mike Jenkin (pictured) is one of Health Coalition Aotearoa's preventioners, putting his pension towards funding the group.
"After nearly 40 years in general practice, I've watched in dismay as the major health risks to New Zealanders have gone unchecked by successive elected leaders," Mike says.
"We have a government who has shown the world an enlightened ability to listen to the advice of scientists on managing a dreadful virus. Now is the time to implore the same government to listen and act.
"Sugar, fat, alcohol and tobacco excesses are killing us. No honest scientist or politician would disagree.
"And yet in my life as a GP, very little effort has been taken by elected governments to reduce the consumption of these very harmful products, especially when compared to our huge effort and remarkable success in curtailing the viral epidemic in Aotearoa.
"For the last 40 years, I've been prescribing drugs to prop up New Zealanders who are ailing from diseases caused by profit-driven industries. Now is the hour to call in the experts to tackle these other epidemics with urgency, like we've shown the world we can do."
Know someone who might enjoy this?