A social enterprise that employs young adults with Down syndrome and learning disabilities has had its best year ever thanks to Kiwis supporting local businesses.
For 23-year-old Jack Bird, working at Downlights has provided more than just a job. It's been a way to learn life skills. 
Downlights is a social enterprise that provides work opportunities to young adults with Down syndrome and intellectual or learning disabilities. The company produces scented candles and has seen demand explode over the past year. 
Jack, who has a learning disability, has learned to take public transport to get to work, which means catching two trains from Titirangi to the factory in Orakei. He has also participated in a public speaking event alongside Downlights Managing Director Jennifer Del Bel.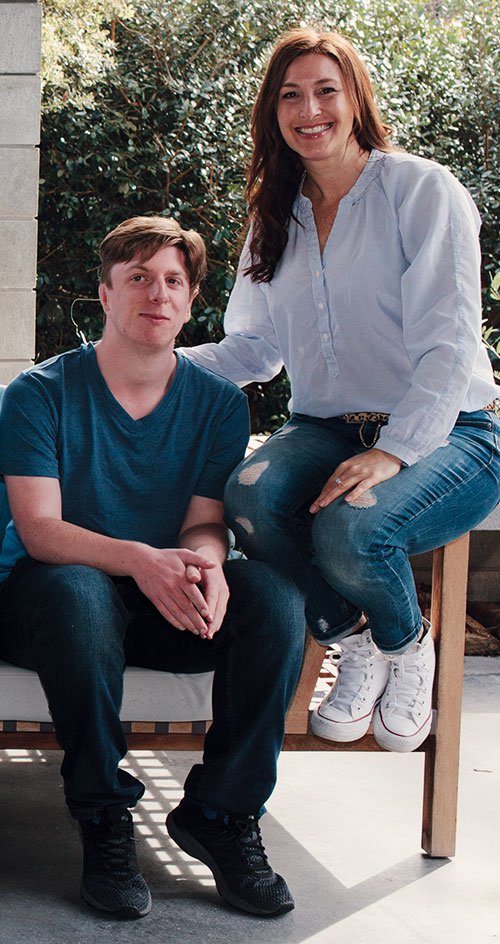 Jack says he has been enjoying the company's growth over the past year and it makes him more motivated to work harder. 
"I smell nice and I feel happy because I get paid to make candles. My favourites are all the sweet flavours. I like coconut and lime because it smells nice to burn."
Born from a need
The social enterprise was established in 2018 when Jennifer, who owned candle-making company Illumina, met an Auckland father who was trying to find work for his daughter who has Down syndrome. 
According to Stats NZ data from 2019, the unemployment rate for people with a disability is 8.6% – more than double the rate for people without a disability at 3.8%.
Then aged 21, Emma Sykes had been turned down for more than 20 jobs when her father Tony had an idea. If she took up candle making as a hobby it might turn into a career. Enter Jennifer, who met the pair, saw an opportunity to help and taught Emma and Tony the candle-making skills she needed and started on the path to establishing her social enterprise.
Jennifer says Emma's story isn't unusual. People with disabilities are rejected from jobs all the time. 
"When someone opens your eyes to a problem, do you turn away from it? I wasn't raised that way. I thought how can I walk away from this situation without helping?"
Jennifer Del Bel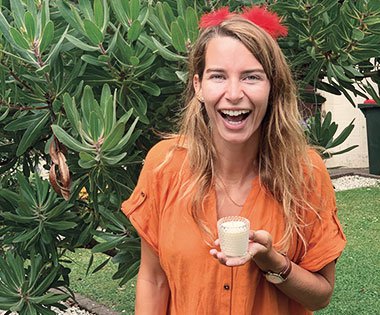 Head of MOXIE and Lead Programme Coordinator Sheridan Jackson
Downlights partnered with youth disability provider Recreate NZ's Meaningful Opportunities Crossing into Employment (MOXIE) programme, which provides skill-based training and meaningful work experience for youth with disabilities who are leaving the schooling system with vastly limited opportunities. 
Now the company employs six young adults with disabilities, paying them all a living wage. For Jennifer, who had not previously worked with people with intellectual or learning disabilities, it has been a learning experience for her to figure out ways to train differently abled members of staff.
 "Candle making is extremely hands on, and each of the crew has unique abilities so it has been a very big role to help them become the best they could be at work in a supportive, loving and caring environment.
"I've had to think laterally about how I might teach the same skills in different ways to different people. Some people catch on quickly, while for others I need to think of a few different ways to teach something to help them connect with it."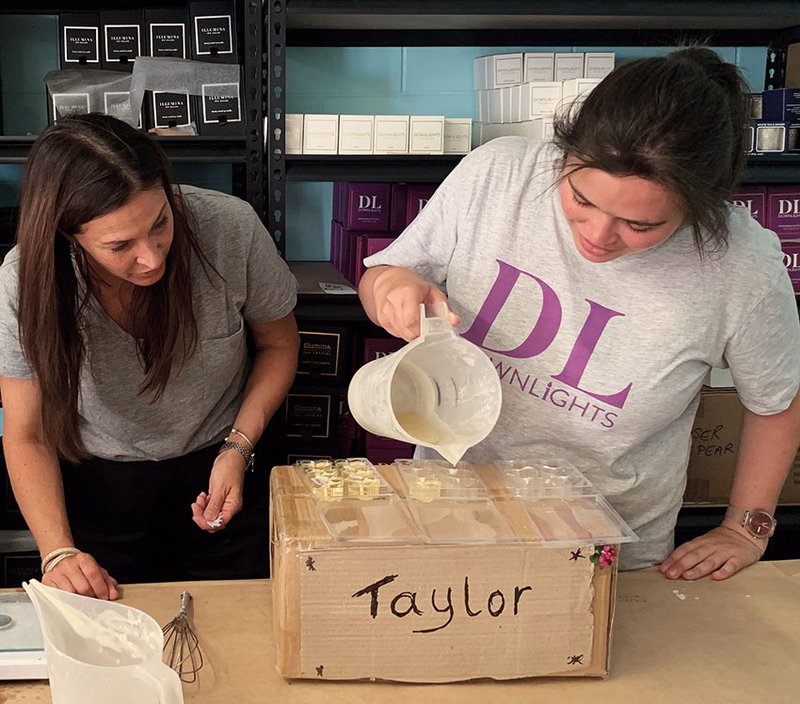 Downlights managing director Jennifer Del Bel pours candles with Taylor Brown.
Growing and giving back
Jennifer's aim is to continue to grow the social enterprise. This means raising $40,000 to buy a new pourer, which would allow them to produce up to 1,000 candles an hour, as well as removing some of the manual work involved in hand pouring using heavy jugs. 
They are about halfway to their fundraising goal, which they hope to reach some time in 2021. Currently, they are relying on donations from the public to make that happen. 
One dollar from every candle sold is donated to Downlight's trust, which supports Recreate NZ and New Zealand Down Syndrome Association.
Due to their success, these monthly donations jumped from $40 in early 2020 to $1,700 for each charity by the end of last year. 
Fanning the flame
Downlights benefited from the push to shop local during 2020, seeing a 1,700% increase in business since March 2020. From manufacturing 500 candles a week, the business had to produce 500 candles a day to keep up with the demand. 
"In a situation like a pandemic, people with disabilities are likely to be the first ones to lose their jobs. We are so proud to have created a business that provides them with equal employment opportunities," she says. 
Know someone who might enjoy this?