Charlizza Matehe has been using the power of performance to get young people to engage in difficult conversations for more than a decade. Now the founder of a kaupapa Māori research agency, she is being supported by MAS's philanthropic arm, the MAS Foundation, to help youth give back to the communities they gather data and stories from.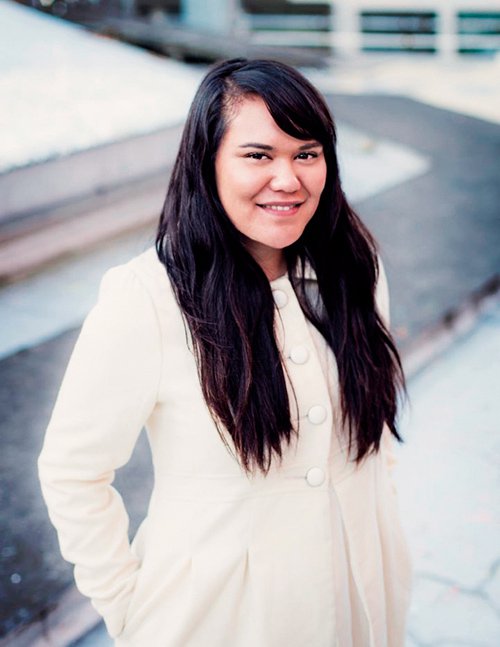 Growing up surrounded by gangs and drugs, Charlizza Matehe (Ngāti Kahungunu) had no idea she was disadvantaged. For her, childhood was "really amazing, but on paper it can come across as quite traumatic".
The 28-year-old entrepreneur grew up in Maraenui, Napier, an area she says is "not really known for positive things". Having lost her father to suicide when she was three years old, Charlizza was raised by her "amazing" mum, who she says shielded her from the gang and drug issues in her community.
"I had no idea that we were disadvantaged, and I was oblivious to the really strong gang presence in Maraenui and within my whānau. There are photos of me all dressed up in my mum's gowns and long white gloves and standing in the middle of the hood posing with motorbikes and stuff behind me," she says.
Creativity and arts had a huge influence in her childhood, something she now brings to her work as the founder and chief executive of Toi Matarua, a performing arts and research company.
Charlizza has spent more than a decade working with rangatahi to write and perform shows focused on suicide prevention. She's now expanding her kaupapa into Passion Projects, a MAS Foundation-supported initiative to give young people a chance to pursue community projects that matter to them.
The power of performance
Discovering kapa haka when she was 15 years old gave Charlizza the tools she needed to follow a positive life path.
"All the rehearsals were on the weekend, and you had to stay at the marae overnight. When I look back at what my friends were doing at that time, kapa haka really kept me out of trouble."
When Charlizza left high school, she had "barely passed NCEA Level 1" but knew she wanted to put her creativity and love of performing arts to good use. Aged 17, she completed a 10-week business course during which she wrote the plan for a "for youth, by youth" drama company.
She was shouldertapped to present her plan at a gathering for young entrepreneurs and flown to New York City for the pitch event. Her first time overseas, this experience lit a fire under Charlizza.
"I remember the moment I was walking in Times Square holding my little business plan, and I thought, 'Frick, this is where I should be. I'm way too onto it to not be cracking it in life.'
"Something switched within me, and when I got home, I just ran with that business hundy as."
She completed a Bachelor of Youth Development at WelTec, using 2Face DRAMA as her placement project. She ran the drama company out of her mum's garage in Wellington, collaborating with youth workers and young people to write, perform and tour plays, skits and musicals covering topics like bullying and family violence.
Shifting focus
2Face DRAMA's kaupapa changed in 2015 when Charlizza's sister-in-law and a close friend of her husband's both died by suicide within a few months of each other.
"A group of us got together to talk about how we could support the family, and we realised all of us had friends or family who had taken their own lives. I realised that our kaupapa was supposed to be suicide, which is scary because it's such a heavy topic and we were all so young."
2Face DRAMA began to focus on suicide prevention, intervention and postvention (responses in the aftermath of a death by suicide to encourage healing and mitigate the harmful impact on communities).
It toured productions at schools throughout Aotearoa and overseas, using the power of performing arts to tell tough stories.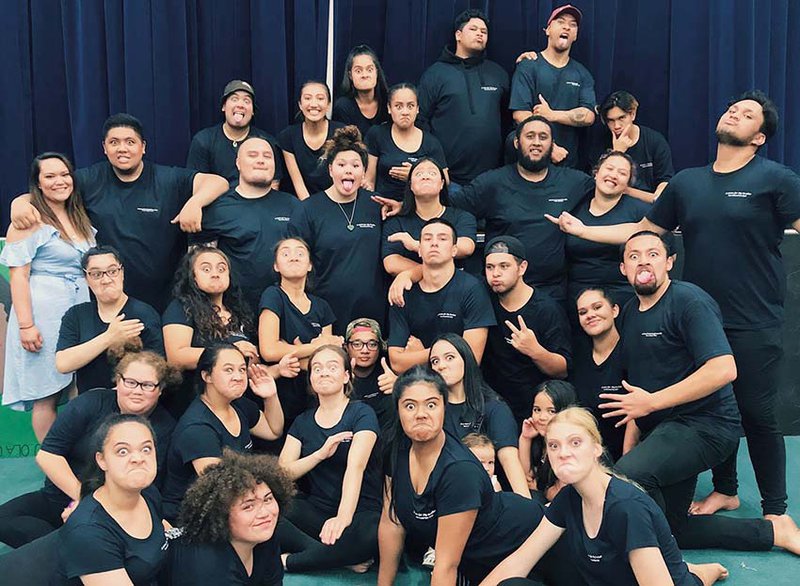 Igniting a passion
Charlizza enrolled in a PhD in Indigenous Development and Advancement in 2020 and found she was often asked for help conducting research through her rangatahi and community networks. Realising there was a need for a kaupapa Māori research agency, she renamed 2Face DRAMA to Toi Matarua and expanded into indigenous youth-led research.
The organisation now focuses on health and wellbeing equity and social and justice issues impacting Māori. The majority of Toi Matarua's leadership team are young people themselves, and many are currently enrolled in research programme at master and PhD level. It operates a tuakana-teina (older sibling-younger sibling) support system that encourages mentorship and nurtures and upskills younger rangatahi.
Toi Matarua's new initiative Passion Projects gives young people opportunities to pursue projects that are "close to their hearts" and have an impact in communities they're doing research with.
The reciprocal element of Passion Projects is important to Charlizza – it aims to connect with and give back to the communities that contribute data and insights to Toi Matarua's research "rather than just taking from them".
Current projects include a research trip to Tahiti to follow the path of ancestral voyages, a project around rangatahi data sovereignty and a conference focused on suicide prevention.
A solid foundation
MAS Foundation heads Dr Julie Wharewera-Mika (Tangata Whenua) and Mafi Funaki-Tahifote (Tangata Tiriti) support Toi Matarua's model, saying its focus on youth determining their own paths and on community partnership echoes the Foundation's own kaupapa.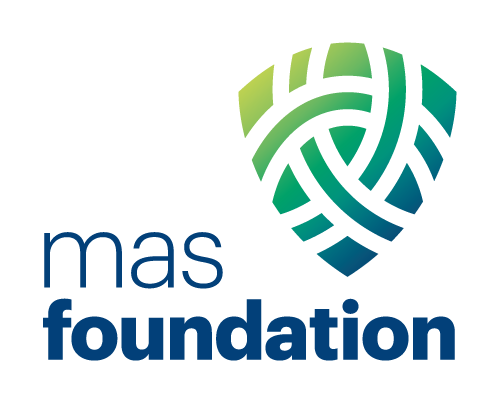 "There's a clear need for better insights into how Māori communities are affected by health and wellbeing inequities so that these can be addressed effectively. MAS Foundation is really proud to support Passion Projects as a way of not just gaining an understanding of how social and justice issues impact whānau but also as a path for communities to determine their own solutions to these inequities," says Julie.
Charlizza is grateful MAS Foundation has understood her vision from the start, saying many funders are reluctant to get involved in projects that are led by young people.
"I knew I wanted to establish Passion Projects, but it was hard for us to find funding because we wanted to give rangatahi the space to design these projects how they wanted. What's really cool about working with MAS Foundation is they're open to that," she says.
Charlizza hopes Toi Matarua will continue to have a positive impact on young people's lives, saying that since the research company was established she's been able to gather more-robust data on the benefits of its programmes and to follow up with participants.
"I've had people say to me that, if they didn't come to our shows or participate in our workshops, they probably wouldn't be here today. That's pretty powerful."
Know someone who might enjoy this?