Aotearoa's engineers are being called on to design and create infrastructure for the future as society grapples with the challenge of human-created climate change.
The profession has always been future-focused as it designs assets like roads, bridges and waste systems designed to last up to a century, but the impact of climate change means new ways of working are required. 
Engineering New Zealand General Manager Tania Williams says other parts of the world are being worse affected by climate change than Aotearoa, which gives Kiwi engineers the chance to learn.
"We're already experiencing more frequent extreme weather events, potential for greater flooding and more extreme coastal inundation. But in some parts of the world, they're feeling the negative effects of climate change far more greatly at this point than we are, so by necessity, they're implementing new technologies and ways of working.
"These are not just about mitigating but also adapting and transitioning. Engineers in Aotearoa are utilising what we already know as well as looking at what's working elsewhere and how that can apply to us."
While extreme weather events that come with a changing climate pose challenges for engineers, they're also learning opportunities, says Tania. 
"Engineers, by nature, are always iterating, improving and looking for the latest information and research."
Tania Williams, Engineering New Zealand General Manager
"For example, while the 2011 Christchurch earthquake caused immense devastation and the loss of 185 lives, it also allowed us to gain greater knowledge and understanding of earthquakes and how these affect buildings and other assets. We've then looked to incorporate that into our designs and our standards and regulations.
"It's no different when it comes to climate change," she says.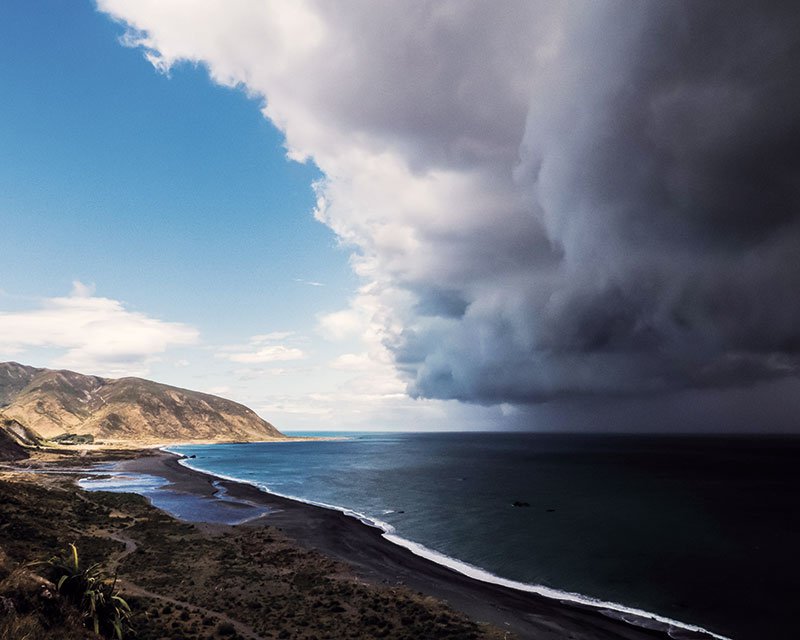 Southerly front from Baring Head. Credit: Katja Riedel
A line in the sand
In November 2021, Engineering New Zealand released its Climate Position Statement, outlining how it will support the industry in the face of climate threats facing Aotearoa. 
The organisation felt its members were asking for "a line in the sand", says Tania, and it was time for Engineering New Zealand to come out with a statement on where engineers stand on climate change and their role on climate action. 
Tania says, "Aotearoa has done so much already – restoring wetlands, regenerating forests, restoring brownfields sites – but there's so much more that we can do. So while climate action is often seen as somewhat of a negative, it's actually really a positive opportunity to do better."
Engineering New Zealand's position will continue to evolve over time, says Tania, but is grounded in the organisation's acceptance that anthropogenic or human-created climate change is already negatively affecting New Zealand and will continue to do so. 
"This isn't anything new to most people, but we had never written it down formally before. We also state very clearly that climate action is required urgently and that engineers have a vital role in helping society to mitigate, transition and adapt to climate change," says Tania.
Collaboration and community
The statement has been developed collaboratively with representation from Engineering New Zealand's members. When it comes to developing solutions, Tania believes partnering with communities, iwi and hapū is essential, noting that poorer communities and nations are feeling the effects of climate change much more severely than wealthier nations. 
"We've also tried to refine what Engineering New Zealand's role is. We're working to connect with other professions and communities and to influence not only central government but the clients we work with. We're also recognising those that are doing well in this and using case studies to help our members understand what's possible."
Tania says Engineering New Zealand is helping the profession to build its collective climate action capability.
"We have a lot of members who want to do what's right in this space but aren't exactly sure how to do that. So we're working on ways our members can access resources and new technologies as well as collaborating with other experts from within our membership."
Carbon conscious
Engineers are conscious of the carbon involved in not just building assets but also in their operation. Tania gives the example of a road: carbon is emitted in building and maintaining a road but also by the vehicles driving over it over its lifespan.
Engineering New Zealand wants its members to encourage their clients and communities to be more conscious of the carbon emissions involved in their projects.
"While there are major changes ahead for the likes of the Building Code and other regulations when it comes to how we calculate the carbon involved in building a house and the operational carbon once it's inhabited, we're saying 'don't wait' to our members.
Tania Williams
"The regulations can be slow to catch up, and the assets that we are building now are going to be around for a long time."
While Engineering New Zealand's Climate Position Statement has been created with the engineering field in mind, Tania would like Kiwis from different backgrounds to find out more about it. 
"This is available to everybody, and we haven't put it behind a membership wall. We hope the tools, case studies and resources will be useful to other professionals too. We're also holding webinars and conversations that anyone is welcome to join to share ideas and solutions."
Planning for joy
One engineer believes the climate crisis presents opportunities to design more joyful communities. 
Having first trained as a civil engineer, Bridget Doran was drawn to transport engineering because of its ability to make a tangible impact on people's day-to-day lives. 
Chair of Transportation Group New Zealand and Principal Researcher at transportation consultancy MRCagney, Bridget sees many ways that creative transport planning can help make communities more resilient to the threats posed by climate change.
"Climate change affects my work in two major ways. The first is that we need to be resilient to the effects of climate change that are already happening and are going to keep increasing. We know that New Zealand is already dealing with floods, heat waves and extreme weather events, and we want to design local communities where they can be resilient to these changes."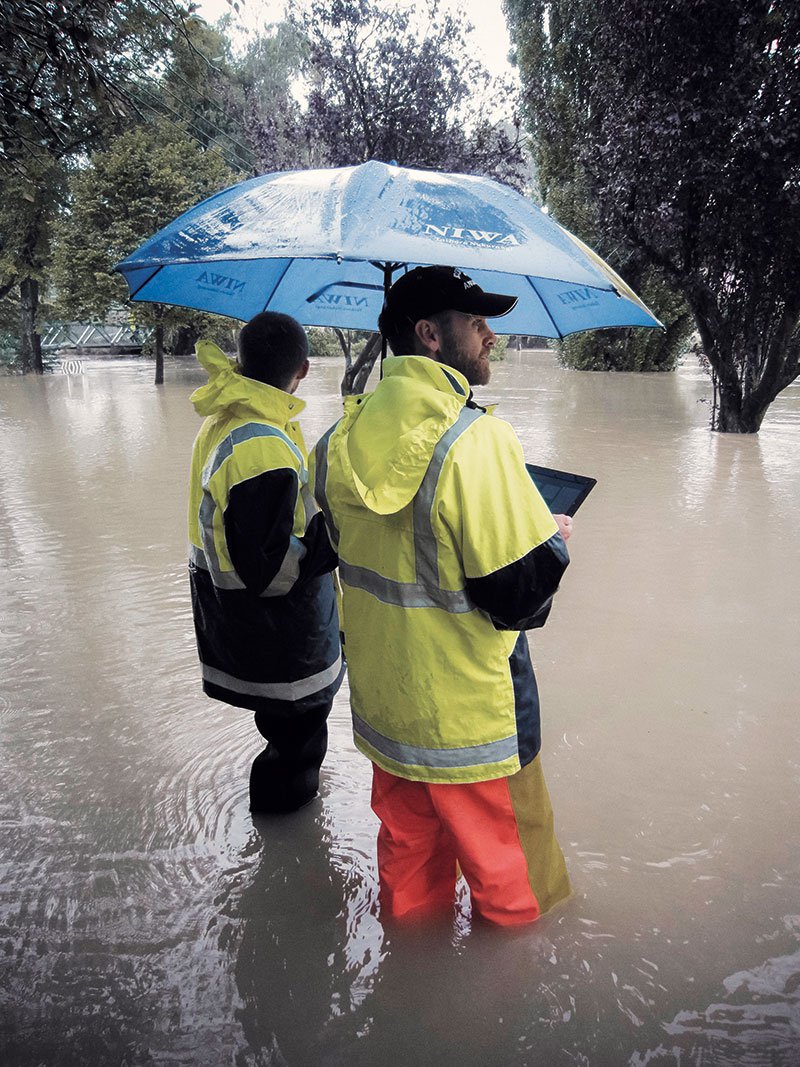 Above / Christchurch flood. Credit Pieter Havelaar, NIWA
Christchurch flood. Credit Pieter Havelaar, NIWA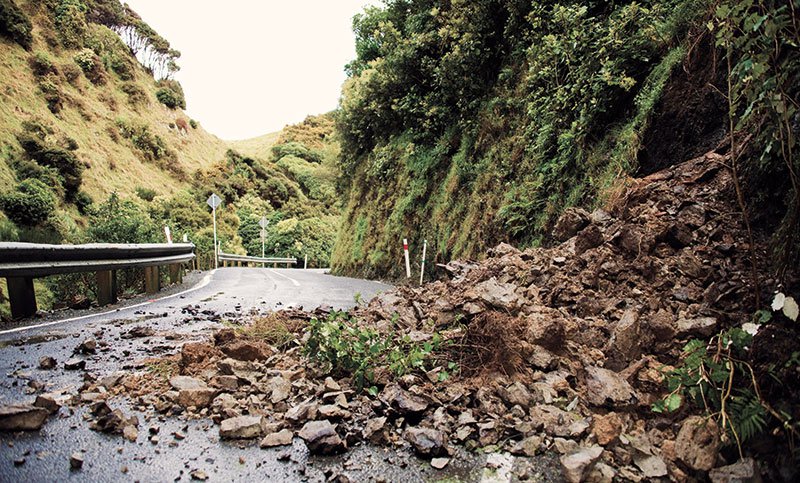 Roadside slip. Credit: Dave Allen, NIWA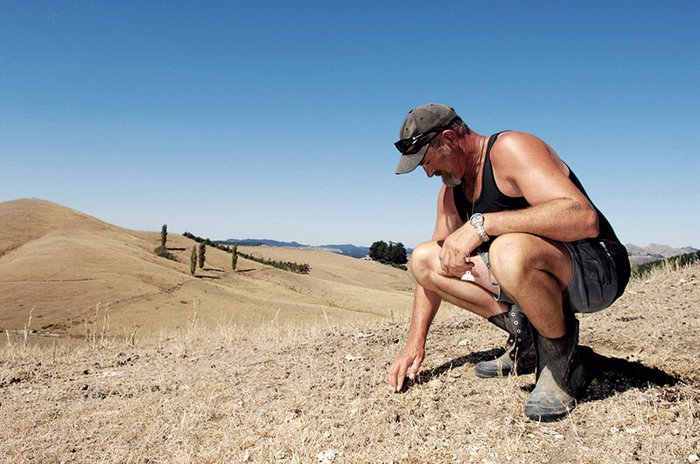 Top / Roadside slip. Credit: Dave Allen, NIWA
Bottom / Drought in Wairarapa. Credit: Alan Blacklock, NIWA
Drought in Wairarapa. Credit: Alan Blacklock, NIWA
"If there's a power cut or an increase in fuel prices, we need local neighbourhoods to be resilient to that and to be safe and comfortable places to live."
The other impact of climate change on transport planning is on high-level policy and planning, says Bridget.
"How will we change our policy interventions as the climate changes given it's not the same world or the same assumptions we had before?"
Planning for post-car communities
Bridget would like to see engineers move away from processes that prioritise cars.
"There's no overlapping between planet-saving planning and car-centric planning. 'Car-centric planning' means when we design streets, or when you're looking to make changes to a road, we base those decisions around efficiency for cars." 
"We need to stop doing that, and we need to focus on transport solutions that will enable a more resilient planet. We're pretending we can get through this planetary crisis with cars as a realistic option, and it's delusional."
Bridget Doran
While Bridget recognises that the "urgent and stark" nature of climate change is a source of anxiety for many, she believes transport engineering can shape a positive future for our communities.
"We're not going to bring people with us if we say 'cars are stupid, don't drive them'. That's unhelpful and divisive. Whereas if we talk about joy and opportunity, nobody can argue with that.
"We all want to sit in the park under a tree. It's about finding the mutual benefits and outcomes that we can all agree are worthwhile, then working back to how we can deliver that in an efficient way."
New Zealand could become a hub for climate refugees in the future, says Bridget, meaning more diverse-communities, so it's essential that neighbourhoods are planned to bring people together.
"The more connected that community is, then the more resilient the people in the community can be and the more they can help each other."
Bridget would like to see more space for humanity and joy in engineering and planning.
"We need people to remember that we are humans. Sometimes, people go into work mode and talk about 'optimising networks', but what does that mean? Human people have different needs to 'optimised networks'.
"I'm wired to be optimistic. It's easy to just spiral when you think about our future under climate change, but I think there's an opportunity to collaborate and come together."
Know someone who might enjoy this?