A Central Otago cherry grower is on a mission to recruit other food producers to his fossil fuel-free approach.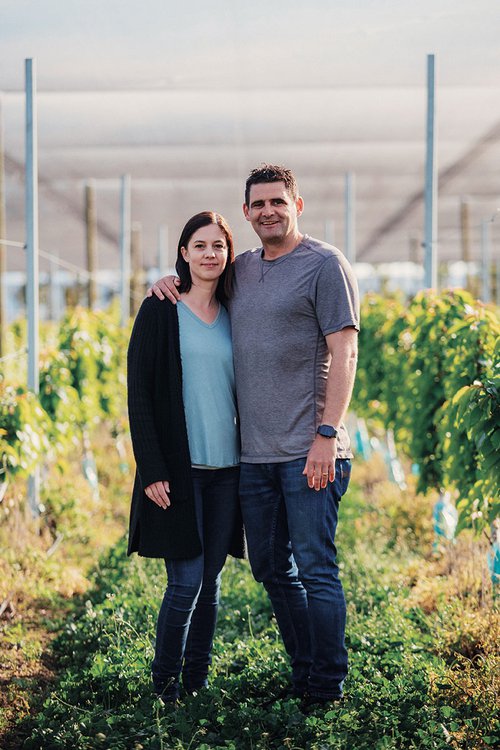 The leap from high-flying Sydney careers as a software developer and financial accountant to Central Otago cherry growers might seem like a big one, but Mike and Rebecca Casey have made it work.
Having established a cherry orchard from scratch on a nine-hectare property just outside of Wānaka, Mike and Rebecca believe they are "probably the first electric farmers in the world".
Mike is now embarking on a mission to recruit other food producers to the fossil fuel-free approach. 
A change of scenery
After 10 years living in Sydney, Mike and Rebecca wanted to move to Central Otago with their two kids to enjoy a quieter pace of life. 
"In our early 20s, Sydney was an amazing place to live. But in our early 30s with young kids, it felt like it was time to move on and try something new."
While hunting online for houses in Wānaka, Mike and Rebecca came across a nine-hectare farm just half an hour from town for the same price as a house in the suburbs. 
"It all spiralled from there," says Mike, and the couple are now the proud owners of Forest Lodge Orchard, named by their daughter Connie after her Sydney primary school. They began planting trees in late 2019 and sold their first harvest through Farro Fresh in January 2022. 
When it came to planting their orchard, the Central Otago climate left Mike and Rebecca with three options: stone fruit, grapes or apples. Asked why he chose cherries, Mike says, "Let's face it. Cherries are the coolest."
"In hindsight, we may wish we'd done things differently, because cherries are only around for six weeks of the year, whereas if you grow apples, they're on the shelves for 11 months a year, and that would've been a much better product for launching a consumer brand."
One thing Mike doesn't regret is that he and Rebecca chose to establish their own orchard rather than taking on an existing one. 
"If you were taking on a full production orchard, it would be a very steep learning curve. Because we're planting from scratch, you can learn as you go. We're growing up with our trees."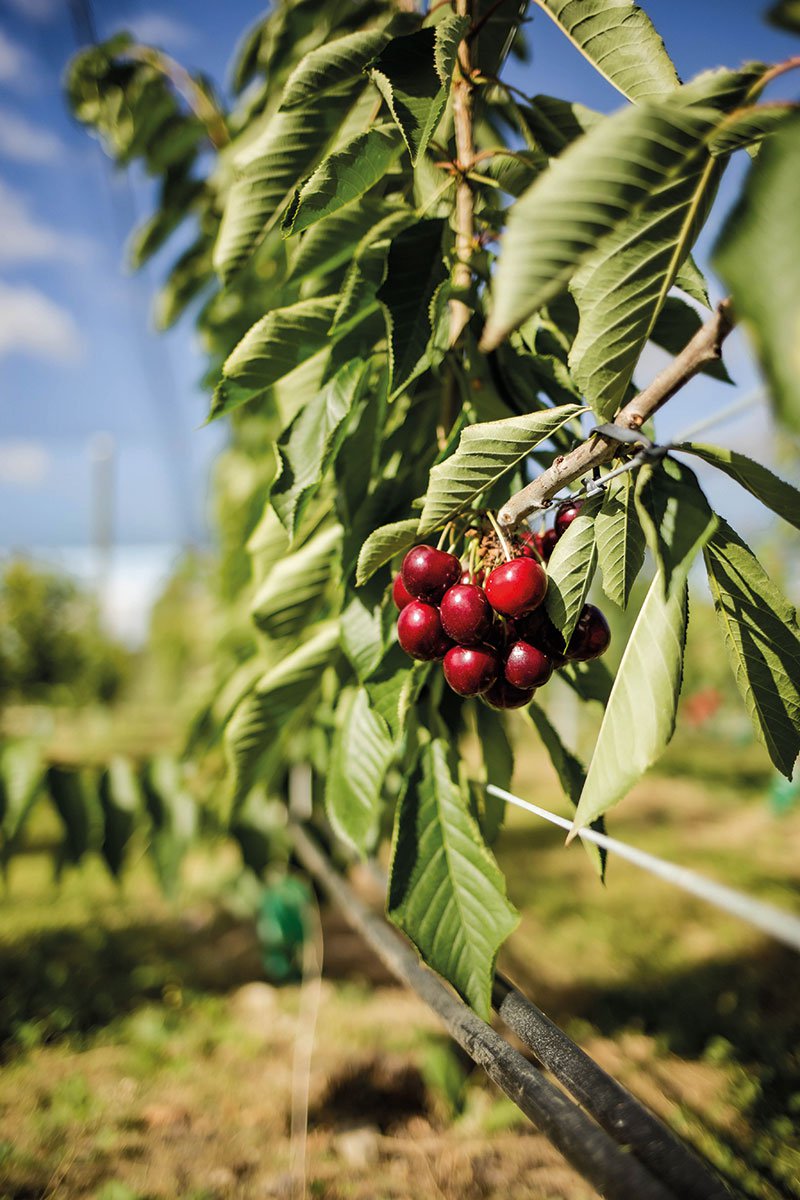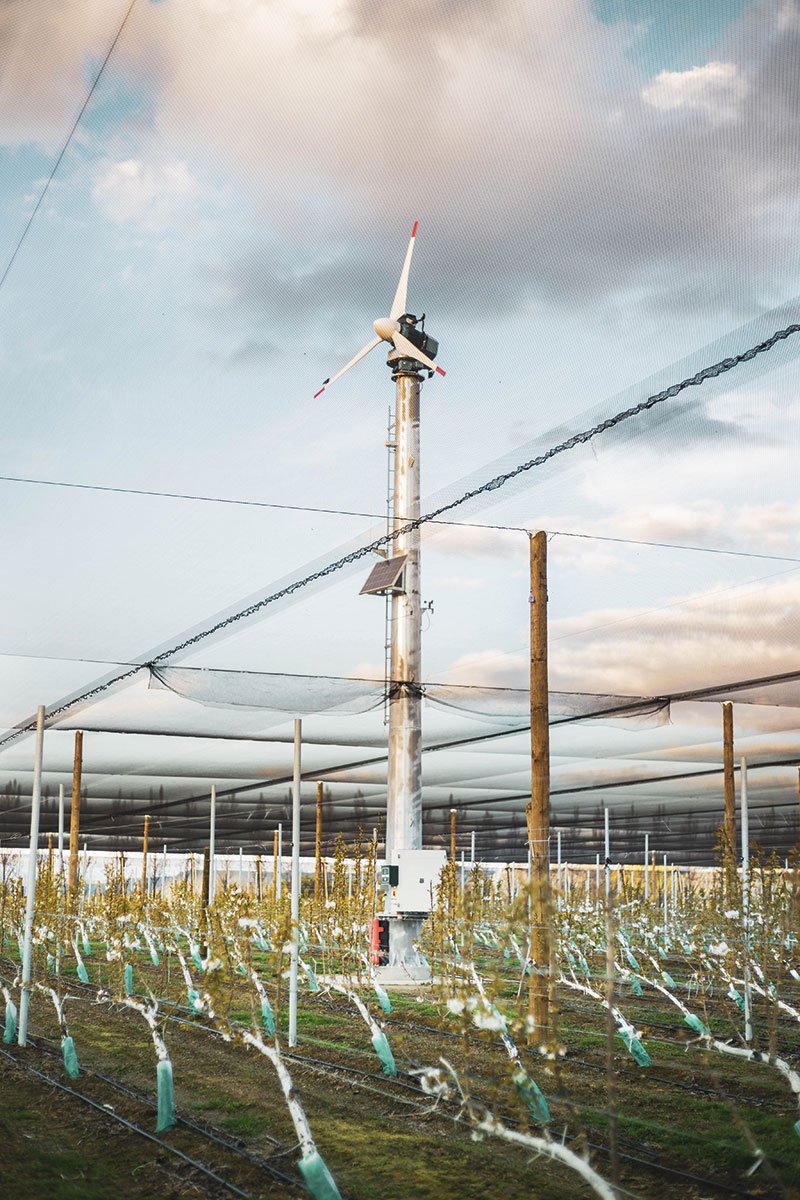 Channelling climate anxiety
The move from software to stone fruit was inspired by Mike's concerns about the state of the planet his children are growing up in.
"Like a lot of people at the moment, I'm pretty afflicted by climate change anxiety, and I knew my next business was going to be in the climate space."
Mike Casey
"I just didn't know how or what yet. When we came across this nine hectares of land, I thought the best thing to do with it would be to plant 9,200 trees, because surely planting trees is a good thing to do for the environment.
"Little did I know that, while 9,200 trees sequester about 3.2 tonnes of carbon a year and while that sounds pretty decent, to run a productive cherry orchard, you have to emit close to 60 tonnes of carbon through fossil fuels. 
"Learning that is what started me on my journey of figuring out how to replace every last piece of technology with an electric alternative to bring the emissions of our cherries down to as close to zero as we can possibly get them."
Electrifying the orchard
While most orchards rely on equipment that burns diesel, Mike has hunted down an array of fully electric equipment for the orchard, which has been a frustrating experience at times.
"We have to source equipment from overseas and import it ourselves, which has a degree of excitement and a degree of risk associated with it."
Mike has imported electric mowers and tractors and even brought over the first electric frost fans in New Zealand. 
"We brought the fans over from South Africa in the middle of COVID, and I can say it's quite a daunting experience opening a 40-foot container when you have no idea what you've actually bought. But lucky for us, they're very high-calibre pieces of equipment that perform just as well as in the incumbent diesel technology."
Clarity for consumers
Mike wants more food producers to follow his model and ditch fossil fuels. He thinks consumer pressure will be key to the change. Already, consumers are becoming jaded by the jargon around the carbon output of the food they buy, says Mike, and some companies are "just paying to offset bad behaviour."
"You can't offset your cruelty to chickens by donating to the SPCA, and the same thing applies to climate."
Mike Casey
It's this desire for transparency and accountability in the industry that led Mike to founding NZ0, an industry group that aims to support other growers looking to make the shift to zero fossil fuel production. 
NZ0 is now working with AsureQuality to create an accreditation for foods produced without using fossil fuels. Mike hopes this will help consumers distinguish between products that are truly fossil fuel-free and those that are simply offsetting their emissions.
Mike points out that while investing in electric equipment can be costly, he's done market testing that suggests consumers will pay a 15% premium for food grown without using fossil fuels. 
"This higher price point can reduce the payback period of electrification from an average of nine and a half years for a standard crop to under two years for a zero emission crop."
NZ0 offers support and mentorship to producers who are looking to move away from fossil fuels, which Mike says can be financially sustainable for both the short and long term. He's now looking for other farmers and growers whose beliefs align with NZ0's to join the cause and help create positive change. 
Know someone who might enjoy this?