Fourth-year veterinary student and MAS Member Jenny Jang won a scholarship for a two-week trip around New Zealand's Subantarctic Islands in January 2022. A passionate advocate for our country's unique wildlife, Jenny was awed by the island's unique flora and fauna.
Veterinary student Jenny Jang euphemistically describes her first days on her recent voyage to the Subantarctic Islands as "quite confronting". 
"I thought if I had anti-nausea medication and some ginger I'd be okay. Oh god, no. I was vomiting for three days and not eating anything. I had to go to the ship's hospital for treatment along with a handful of other people on the ship."
A fourth-year vet student, Jenny was recently awarded a scholarship to travel on a voyage to the Subantarctic Islands with Heritage Expeditions. The trip departed from Bluff and took passengers around the small islands between mainland New Zealand and Antarctica over two weeks. 
Getting her sea legs
Jenny heard about the Subantarctic trip from a previous Massey University Wildlife Club member, who had been on it a previous year, and was awarded a scholarship for discount travel.
There were about 40 passengers on the voyage from a range of backgrounds including retirees looking for a new adventure and people working in conservation.
While most New Zealanders don't realise the islands are part of this country, Jenny says their popularity has grown during COVID travel restrictions.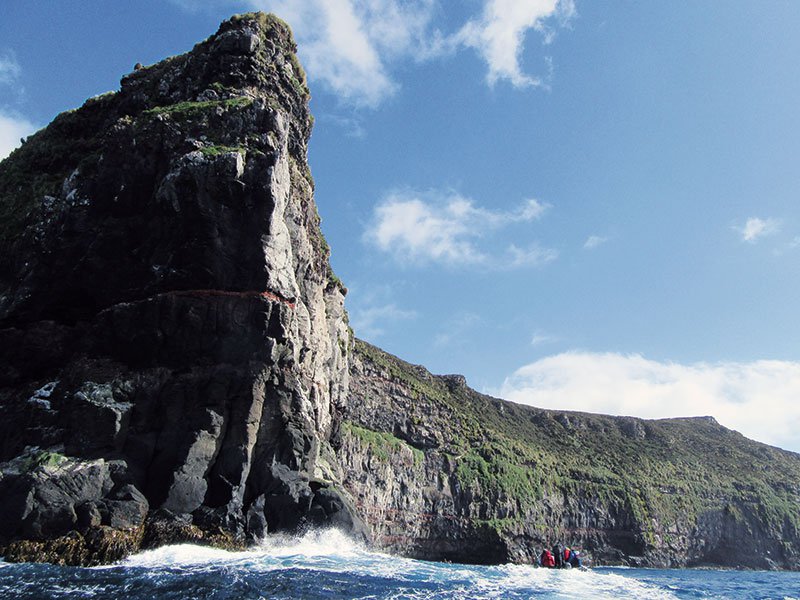 The initial days of nine metre swells, constant rocking and violent nausea proved to be "a bonding experience" for the passengers on the trip. Jenny got her sea legs by the fourth day, although the swell continued for the duration of the voyage.
"Everything was bolted down, but one day when the swell was really bad, all the plates of food crashed off the table while we were having dinner."
Photos don't do it justice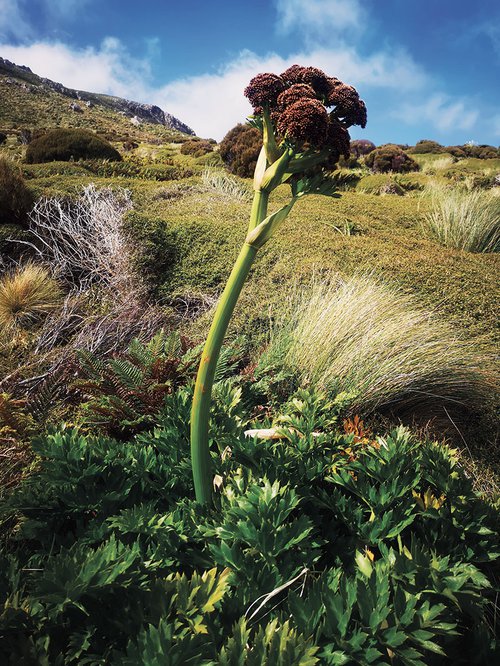 The tour stopped off at the Snares, Campbell, Auckland, Bounty and Antipodes Islands, anchoring offshore for a day or two at a time to allow the group to explore the islands. Visitors were thoroughly briefed to ensure minimal disruption to the wildlife, which has had very little contact with humans. 
The trip took place during the breeding season for a lot of animals, and Jenny relished the chance to see a nesting site with hundreds of albatrosses and their "huge, fluffy chicks".
She was also excited to see the Snares crested penguin, which is only found on the Snares Islands, as well as New Zealand fur seals, albatross, prions and other birds and was surprised by the rich plant life.
"I'm not much of a plant nerd, but the flora was absolutely breathtaking. It was like we'd been plucked out of New Zealand and put into an alien world. Photos don't do it justice – you have to see it in person."
Jenny Jang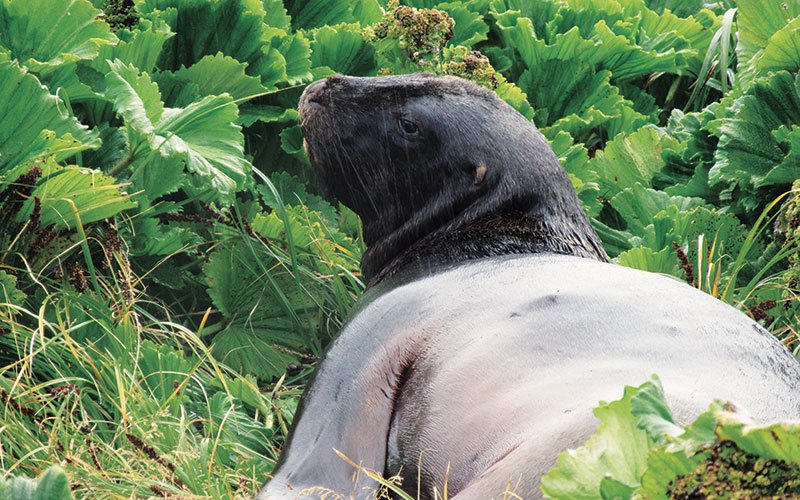 New Zealand fur seal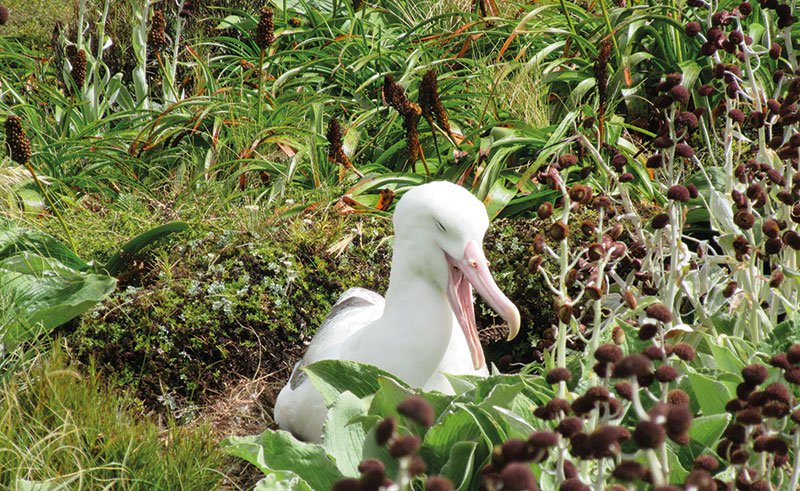 Albatross
Climate impact
While Jenny encountered an incredible range of wildlife, she was sad to see how many were critically endangered or threatened species due to issues like pollution and bycatch fisheries. 
"On the trip we learnt a lot about the impact of climate change and what's actually causing the species we see to decline. Supporting sustainable fishing is a major factor. 
"When the longline fisheries from overseas come into these waters, they're trapping birds, penguins and seals and sweeping everything from the ocean floor. They take what they need, and the rest of the animals die or are injured and can't survive. Mainly, they can't bring home food to feed their young so the population dwindles."
While few Kiwis know much about the Subantarctic Islands, our actions on mainland Aotearoa affect their delicate ecosystems, says Jenny. 
"It's confronting. It was beautiful to go there, but at the same time, it makes me feel sad that we are affecting their sustainability."
Jenny Jang
"But the good thing is, it's not too late. We can do our part as New Zealanders to help the situation."
Supporting sustainability
Jenny encourages all Kiwis to support sustainable fisheries by looking for the Marine Stewardship Council blue tick on the fish they buy. She'd also like to see more cat owners keep their pets inside at night or fit them with bells to help prevent native bird predation and for all Kiwis to consider volunteering or joining conservation initiatives. The trip has renewed Jenny's passion for spreading awareness of conservation and wildlife, and she has made many new friends. She's even found a new flatmate as a peer on the trip was looking for a new place to live in Palmerston North.
"I'd recommend a trip like this to anybody who has a remote interest in animals or even just likes hearing a tūī singing in the garden. It's incredible to learn so much about these species. 
"Now that I've come off the ship, I've completely forgotten how sick I felt in those first days. I can't remember how bad it was because it's outweighed by all the incredible memories I have."