Members of MAS have always been at the heart of everything the 100-year-old organisation does. At times, their interventions have even shaped the company's trajectory. Here are three key moments when Members played important roles in charting the company's path.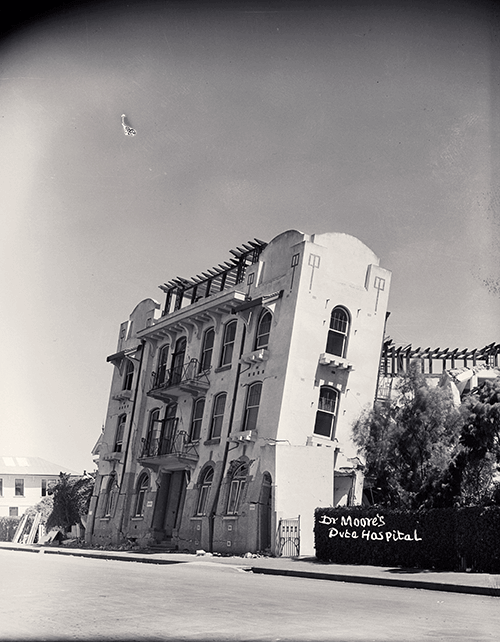 1931 - Napier earthquake
The Medical Assurance Society was barely a decade old when its Hawke's Bay-based Members suffered immense losses as a result of the 1931 Napier earthquake.
The 7.8 magnitude quake, which struck on the morning of 3 February, was centred just 15 kilometres north of Napier, killed 256 people and levelled hundreds of buildings in central Napier and Hastings. Immediately after the earthquake struck, devastating fires broke out and damaged buildings and consumed many of the wooden structures that had survived the initial shocks. 
Among the charred rubble were the private surgeries and clinics owned by the region's doctors, some of whom were MAS Members and directors, including the first chairman of MAS, Dr Frank Harvey. The losses to MAS Members totalled £12,000 a huge sum in an era when the value of a well-built house was less than £500.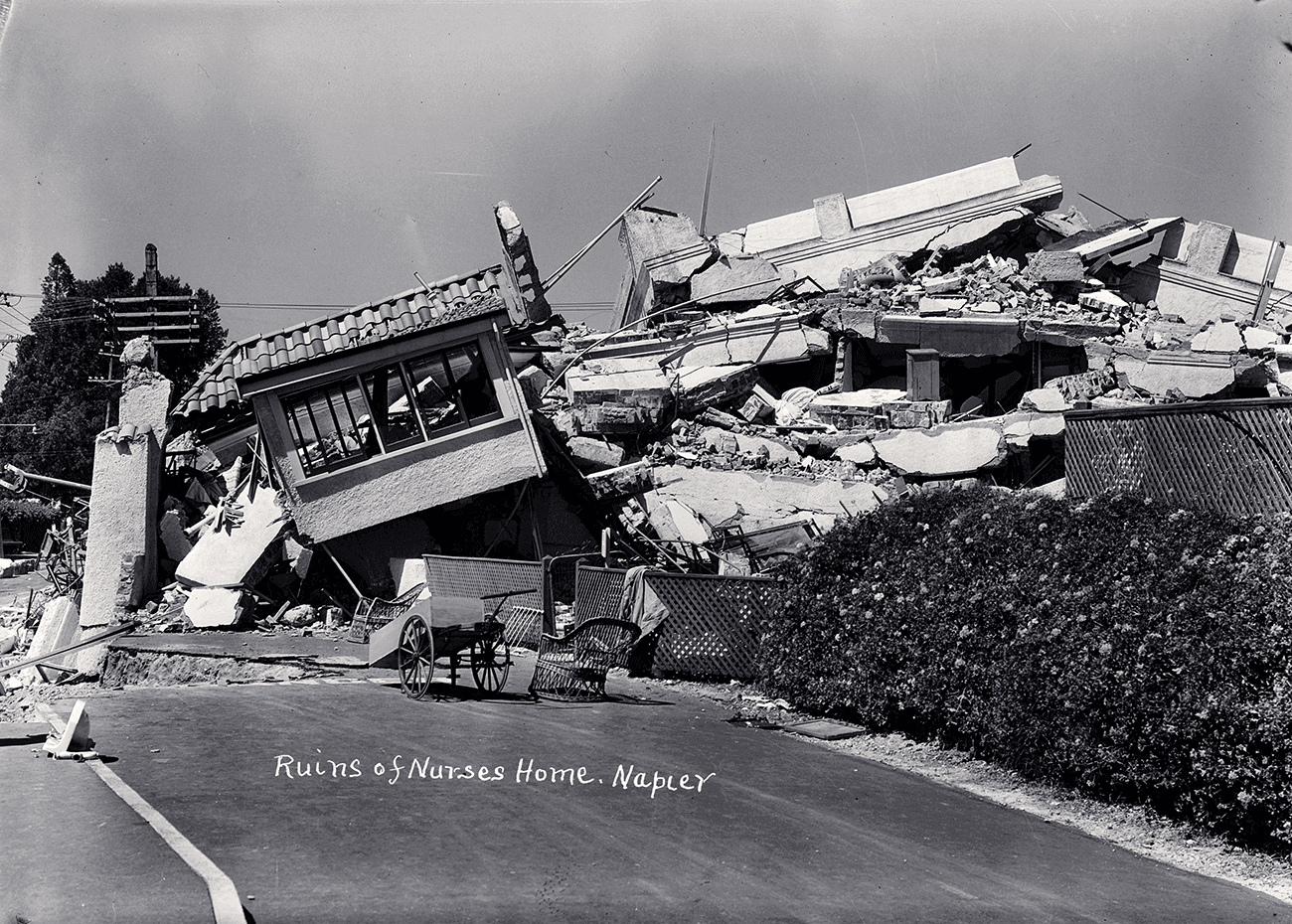 A nurses home in ruins after the Napier earthquake
Like most other insurance companies in 1931, MAS policies did not yet cover losses from earthquakes. Complicating matters was the precarious financial situation New Zealand faced in the wake of the Great Depression. 
Not for the last time, MAS's unique character as a mutual company came to the fore. The company had no legal obligation to pay for earthquake-related damage and it would be a risky decision to do so from a purely financial perspective. Even so, the 700 MAS Members around the country were asked to vote on a proposal to offer partial compensation to Hawke's Bay Members from the company's financial reserves. 
The vote was almost unanimously in favour of a £4,000 ex-gratia payment to affected Members, which represented 25% of the company's total reserves at the time. MAS Chief Executive Martin Stokes says this demonstrates MAS's willingness to go beyond strict legal obligations to do the right thing by its Members. 
"That, to me, was a really tangible piece of evidence that this was an organisation that was prepared to look after it's Members, because ultimately, they were the company's owners".
Martin Stokes, MAS Chief Executive
"They weren't beholden to some external party where they had to justify that kind of non-commercial arrangement". 
Read more about the early days of MAS.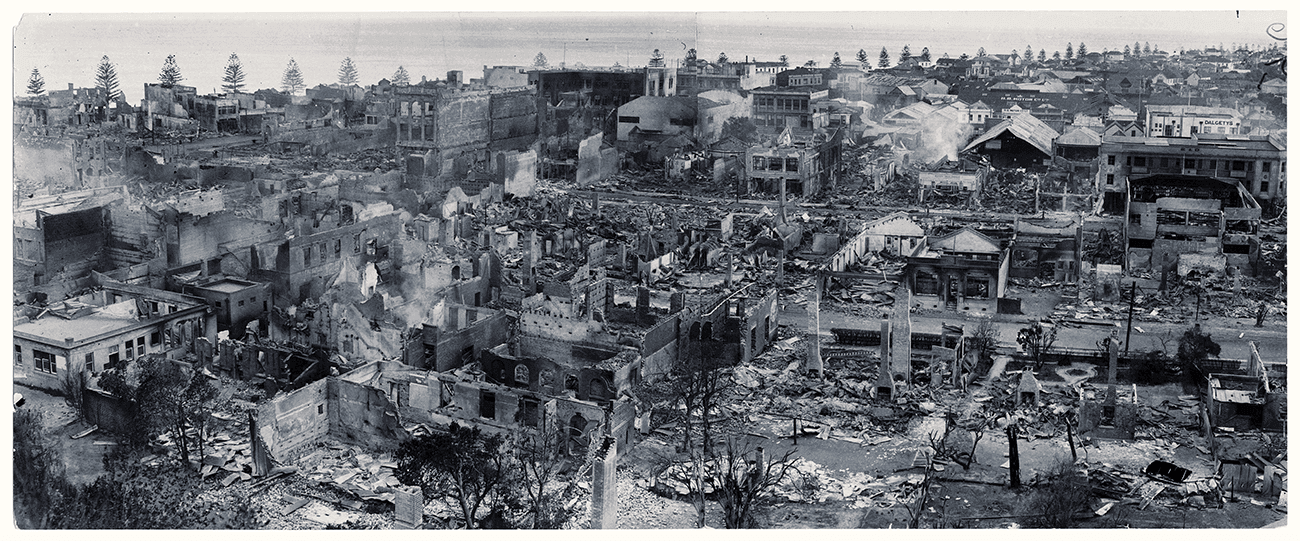 Most of central Napier was destroyed by the shake and the fires that followed. Credit Te Papa (0.05635)
---
1972 - The coup
In the early 1970s, the Members used their voting powers again, but this time for a very different reason - to oust the MAS Board. A small group of Members had become unhappy with the service and advice they were receiving from the Society. 
Former staff member Derek Cavanagh, who had joined the Society in 1969, said Members and management were at "tremendous loggerheads".
"The Members were upset abut the way they were being treated. Bearing in mind that it's a financial organisation, people were entitled to know what was going on".
"They were being treated basically like kids, so they revolted."
Derek Cavanagh, former MAS staff member
Dr John Boyd Wilson led the group of dissenting Members, which became know as the "coterie of dissidents". They circulated letters to all Members saying the "have reason to believe there is substantial measure of dissatisfaction among Members concerning the performance of the Society".
The issue came to a head at the 1972 AGM when Members voted, and the coterie of dissadents replaced the Board, who soon replaced the management.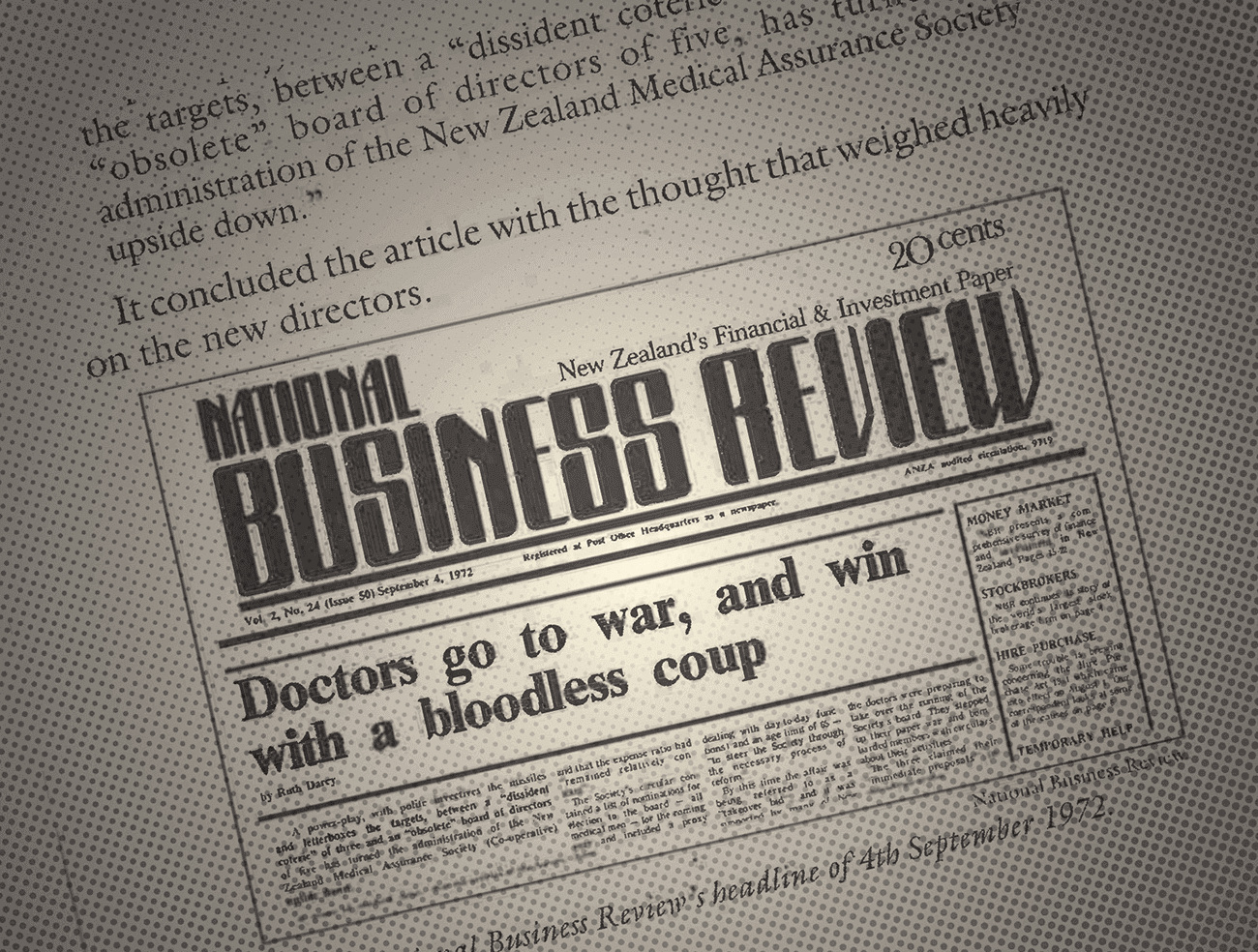 MAS's coup made the front page of National Business Review in 1972.
Former MAS Chief Executive Roger O'Connor says the new Board and management team worked hard to modernise the company, laying new foundations for the Member-centric company that MAS has become today. 
"What we were doing was building a business that belongs to the Members. They had every right to demand the best service and performance that could be provided."
Current CEO Martin Stokes says the institutional memory of 1972 is strong today.
"The coup of 1972 is really a salutary lesson to remind us of the importance of listening to what our Members are saying to us, being aware of how it is they want their organisation to be run and to never take that for granted."
---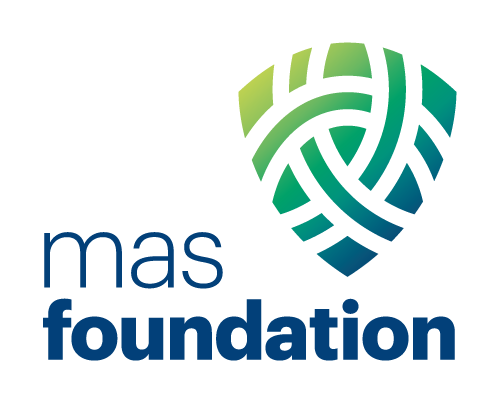 2018 - Becoming a charitable organisation
As MAS approached its centenary, Members had another pivotal say in the direction of the organisation. Responding to calls from Members to respond to issues such as social inequity and climate change, the Board and executive leadership team began imagining a new kind of organisation - one that was both profitable and a positive force for society and the planet. 
Members were closely involved as MAS consulted them on whether the company should become a charitable organisation and to create a philanthropic trust to invest in positive change. Board Chair Harley Aish says the MAS Foundation was established to augment the good MAS Members do in the community. 
"Our Members really care about what we do in these areas, not just the service we provide them but how we invest."
Harley Aish, MAS Board Chair
Our Members do good in the community, and they want us to do good in the community as well. "These Members were voting to set up a charity that wasn't going to benefit them. it was going to benefit other parts of society, which again talks about the value set of our Members."
It was clearly an issue Members felt passionate about. A 2018 vote was 88% in favour of MAS becoming a charitable organisation. Charitable status was gained in late 2019, and MAS Foundation's Board of trustees was formed. 
In 2020, the trustees distributed their first grants to community charities helping to fight against COVID-19. Since then, the MAS Foundation has established a more specific focus on healthcare initiatives that will help Kiwi children thrive through the first 1,000 days of life. 
Learn more about MAS Foundation's work on improving breastfeeding outcomes for Kiwi kids
Foundation trustee, Sharon Shea says, "There's heaps of evidence to show that the better off you are from birth, the more likely you are to enjoy better outcomes later in life, so we know that the first 1,000 days are really crucial."
Harley says the Foundation will seem to try some different things to tackle health inequities.
"Here we are a well-off country, and we've got people, you know, with a 10-year shorter lifespan because of their ethnicity. And that doesn't make anybody feel right, neither the people whose lives are affected nor the others of us who live 10 years longer." 
"Our Foundation can go and say, 'Well, let's try some different things. Let's make some early investments and see if it has an effect in the long term to address some of those issues and let's make a difference in our country'," he says.
Harley Aish, MAS Board Chair
Know someone who might enjoy this?