As a mutual, everything we do is built on a commitment to our membership and providing a holistic range of products and services to our members.
To support what MAS offers, we also have key partnerships that connect our Members with like-minded organisations to broaden the range of services we offer. Through our partnership with Westpac, we are able to offer Members competitive rates and tailored lending with a dedicated service channel. The services include home loans, business loans and personal loans.
If you've been concerned by the rising cost of produce at the supermarket or by news of weather events hitting hard around the country, new research commissioned by Westpac offers insights into the underlying drivers – and gives us reasons for optimism about the future.
The Westpac NZ Agribusiness Climate Change Report sets out the risks impacting our agricultural sector. There are physical risks like droughts, heat stress, heavy rainfall and flooding. There are economic risks as farms and orchards face potentially declining profitability. There are also risks associated with our transition to a low-carbon economy as farmers take steps and make changes to adapt and reduce emissions on their land.
These just aren't risks for our farmers either. Here are four reasons why the issues facing the agricultural sector matter to every household in the country, both urban and rural.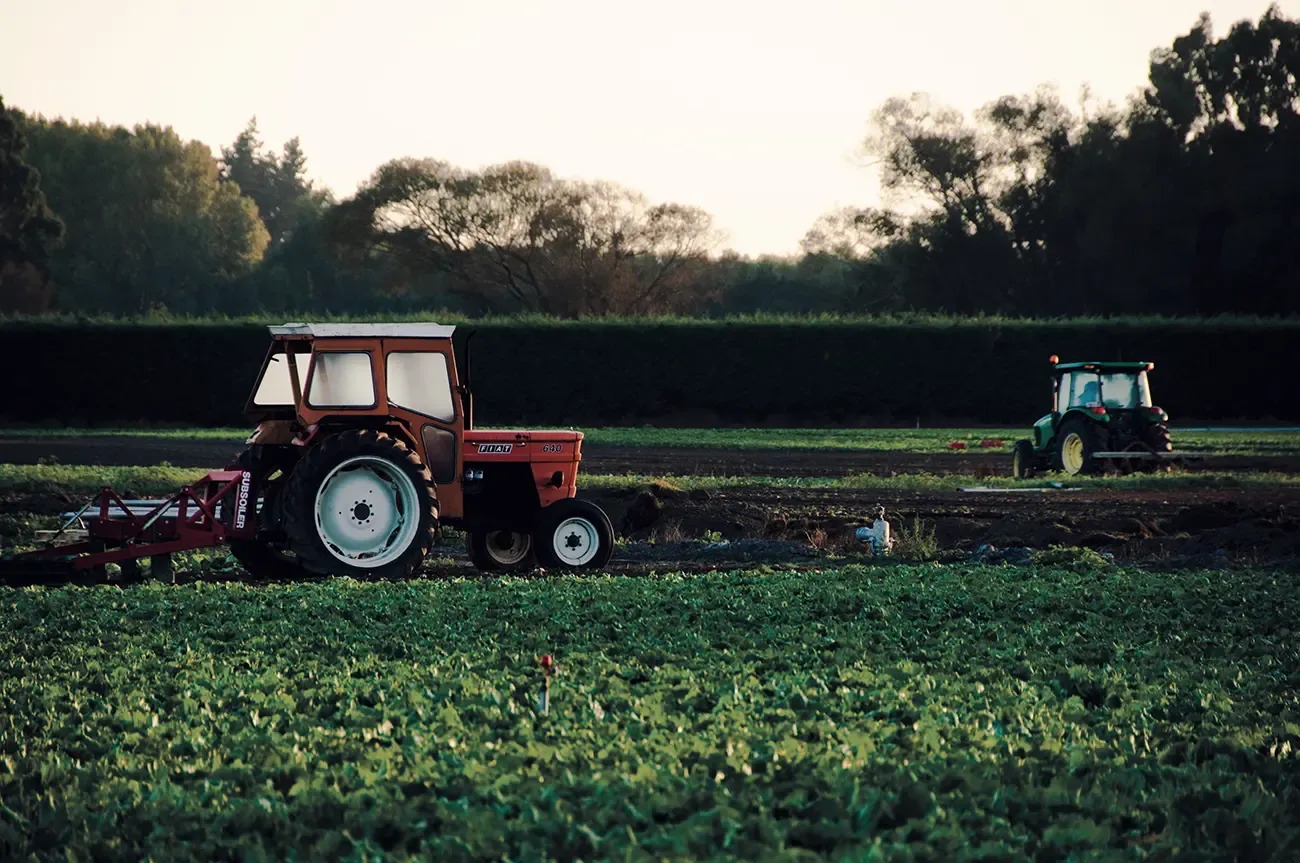 Climate change could upend our economy
The red meat sector, dairy, forestry, fishing, viticulture and horticulture collectively drove 82% of New Zealand's merchandise export income in 2022. According to Westpac NZ Head of Agribusiness Tim Henshaw, the agricultural market underpins our economy, so any external impacts affecting this sector could have significant consequences for the country.
"New Zealand is running a current account deficit, indicating that we are living beyond our means. To address this, we can either reduce costs or generate more revenue. Westpac's focus is therefore on supporting the sector's adaptation and transition through these challenges," he says.
It could worsen food security
Climate change is disrupting agricultural production globally, leading to decreased crop yields, changes in pest and disease patterns and altered growing seasons. These changes can threaten food security by reducing the availability and affordability of food for New Zealanders. Tim says it's important that New Zealand adapts in a way that avoids exacerbating food insecurity even more.
"We've seen the cost of produce like lettuce, spinach and broccoli explode in the last few months following Cyclone Gabrielle. We need good and balanced regulation to help agriculture cut emissions, but if we get it wrong, the transition risk is greater food insecurity and even higher food costs for households."
It's already impacting our environment
Climate change exacerbates New Zealand's environmental challenges such as soil erosion, water scarcity and biodiversity. Tim says major recent weather events have had some big impacts on forests and waterways, both in our cities and in the countryside.
"Investing in this report is one way we can help the sector change and transition to address the challenges that are coming. We also fund initiatives like NZ Landcare Trust, which helps communities improve waterway management and biodiversity in their catchment areas.
It could affect our international trade
Increasingly, international consumers are demanding more sustainably produced and climate-friendly goods.
New Zealand's exports have long been underpinned by our reputation for being 'green', but the report says our agricultural producers may face market and trade access risks from failing to take stronger action on decarbonisation.
Tim points to the European Union, which is looking to introduce carbon border adjustment mechanisms that will act as trade barriers to goods produced with significant carbon emissions.
"Measures like these are starting to emerge around the world, but my sense is that the market is running a long way in front of legislative drivers. Companies like Silver Fern Farms have responded with carbon-zero beef, and we're going to need much more on this front to keep our reputation in world markets," Tim says.
There are opportunities as well as risks
The report also highlights opportunities that may arise from the transition to low-carbon agriculture in New Zealand. These include lower on-farm production costs from resource efficiency, greater profitability from diversification of farming systems and improved competitive advantage by keeping ahead of changing consumer preferences.
Moreover, the report expresses confidence in our agriculture sector's ability to successfully transition and meet New Zealand's emissions targets. It provides comprehensive scientific guidance and practical strategies to reduce emissions and strengthen farmers' resilience in the face of climate change.
"For example, with larger and more frequent weather events, it's essential to plan for extended droughts or severe cyclones. Implementing drought-tolerant pasture species or ensuring sufficient feed during good times can help during tough periods.
"Technology, specifically precision farming, also plays a significant role in reducing the sector's impact and increasing resource efficiency. It has a positive effect on things like optimised nutrient and chemical usage and overall efficiency improvements.
"The core outcome highlighted in this report is the expectation of increased intensity and frequency of climate change-related weather events, so it's in everyone's best interest to start building resilience now," Tim says.
Know someone who might enjoy this?