In this series profiling MAS's partner organisations, Founder and CEO of conscious investing platform Mindful Money Barry Coates explains how responsible investors like MAS can make a positive impact on our people and our planet.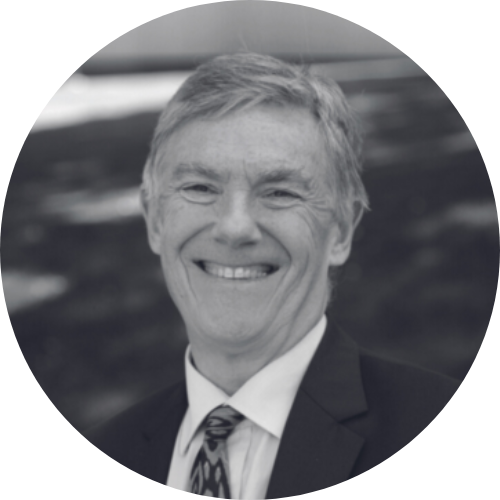 There is a revolution happening in the way our retirement savings and other funds are invested. The traditional view was that investors should only look at their returns and their risks – the consequences were not considered to be relevant. It is unsurprising that investment flowed into companies that cause climate change, environmental damage and social harm.
Those days are over. In our world of conscious consumers, the mindful investors have woken up. And there's increasing evidence that mindful investing is also smart investing.
Investment decisions have real-world impact. Now, many managed investment funds at least consider environmental, social, and governance (ESG) issues.
Investment decisions that harm people and the planet also have financial consequences. Companies that are polluting the environment or causing harm to vulnerable people suffer costs relating to this such as damage to their reputation or lawsuits.
Conversely, the companies that do well in terms of high sustainability standards have loyal customers, motivated employees and less waste. They not only have lower risks but often also have higher returns. There are a few recent examples of how this works.
Financing Putin's war
When Russian troops were amassing around Ukraine's border, the investors that were attuned to anticipating risks sold their investments in Russian Government bonds and in companies aligned with the Putin regime. But Mindful Money's analysis showed that KiwiSaver providers still had more than $100 million invested. After a public outcry, those providers were eventually forced to sell, but by then, they had lost almost all of the value of their investment.
Most providers say they analyse risks coming from ESG factors, but this is only useful if it warns of the risks ahead, not just after the fact. And it is only useful if acted on. Hopefully, the financing of Russia's invasion of Ukraine by investors and consumers of Russian oil and gas will provide a valuable lesson for the future.
Financing the climate crisis
Another example is investments in fossil fuels. More than 10 years ago, research showed that companies invested in producing fossil fuels would be left with billions of dollars of unusable oil, gas  and coal reserves as these could not be used without destroying our planet. These 'stranded assets' would soon become worthless.
Many investors sold off their shares. Some did so in support of climate action, avoiding investments in the continued growth of fossil fuel production, and others took the decision for financial reasons.
But despite the evidence, most of the KiwiSaver and investment companies in New Zealand continued to invest in fossil fuel companies. They paid a price for not taking the right ethical and financial decision.
Over the past decade, coal companies across the sector lost almost all of their value, and the financial returns from oil and gas companies were far below average market returns.
While the benefit of hindsight is a wonderful thing, the warnings about fossil fuel investments were loud and obvious, including from the former governor of the central banks of England and Canada, Mark Carney. Investors that avoided fossil fuels did well, and those who invested in the leaders of the clean energy transition did even better.
Beyond the greenwash
As support for ethical investment has grown, the next problem has been to sort out the credible KiwiSaver providers and investment funds from the greenwash. It has been impossible for investors to see what types of companies they are invested in. Until recently, you couldn't easily see whether you are invested in weapons, gambling, fossil fuels and other issues you want to avoid. And you couldn't see which of the funds are serious about engaging with companies to improve their social and environmental standards. We started Mindful Money as a charity to provide this information.
Mindful Money does the research so you don't have to. We make it easily available so you can compare what different KiwiSaver or investment funds invest in. And we make it available for free, so everyone can be an informed investor. You can go to the Mindful Money website and see information on every KiwiSaver fund and every retail investment fund.
MAS is a Mindful Fund
We are pleased to welcome all MAS KiwiSaver Scheme funds onto our website as Mindful Funds – these are the select group of KiwiSaver and investment funds that meet our ethical criteria. For years, MAS has been a pioneer in responsible investment, avoiding investments in fossil fuels, weapons and tobacco and targeting companies making a positive impact. We look forward to working with MAS as it continues on its responsible investment journey and are excited to see what the next chapter brings.
Barry Coates is the Founder and CEO of Mindful Money. The opinions expressed in this article are his own.
Medical Funds Management Limited is the manager and issuer of the MAS KiwiSaver Scheme. The Product Disclosure Statement for the MAS KiwiSaver Scheme is available here.
Know someone who might enjoy this?