Our communities will rebuild and recover from 2023 as we have many times before, but the impact on how we insure ourselves in New Zealand is going to be far more long lasting, writes MAS Chief Executive Jason McCracken.
The human cost of the upper North Island floods of January and February and then Cyclone Gabrielle has been devastating. The loss of 15 lives was a national tragedy. Communities were shattered by losses of homes, property and livelihoods.
Estimates put the total cost to New Zealand insurers of the first three months of this year at $3.7 billion. The two events qualify as the second and third-biggest insurance losses in New Zealand history after the Christchurch earthquakes.
Climate change is more likely to make extreme weather events frequent, and the reality is no matter where you live in Aotearoa, your insurance will be impacted. We want to be transparent and upfront about how you could be affected, and what we're doing to protect our Members as we enter this new normal.
MAS remains resilient
First, let me emphasise we are operating on solid financial ground.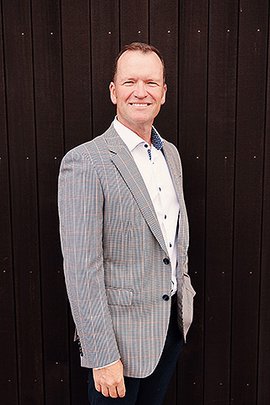 In May, we held open meetings with MAS Members in Auckland and Hawke's Bay. We heard some harrowing stories of loss and humbling stories of resilience. If there was any good news to convey at those meetings it was that MAS remains financially strong and the events have not put undue strain on our reserves. MAS remains well capitalised, significantly above our statutory requirements, and we have renewed our extensive reinsurance programme with the global reinsurance market – but it has come at a cost. Our claims team has been expanded and they're doing their utmost to resolve all the outstanding claims and get repairs and rebuilds under way. We are one-third through the repair process, but we have a long way to go.
As a new CEO, in the first months of my tenure it was a valuable experience to hear directly from Members about their expectations of their mutual, as it was for our new Board Chair Brett Sutton and other MAS Board members who attended the meetings. We've resolved to spend more time meeting our Members as we design the best way to navigate the choppy waters of insuring New Zealand in an era of climate change.
A new normal for insurance in New Zealand
Premiums are rising the world over, and it's no different in New Zealand. We're told to get comfortable with new phrases like "atmospheric river", "spongey city" and "managed retreat". From an insurance perspective, this new normal means premiums will increase and there will be changes to how your premiums are calculated, but we must also think about how we can mitigate these rising costs.
Scientists have been telling us for years that climate change will make the country wetter and warmer, and many are saying that 2023 could be the start of this new normal.
Premiums have already started increasing in New Zealand for two reasons. The first is inflation. Rising construction costs have been well publicised in the media, and we're seeing significant jumps in prices for car parts, smash repairs, labour costs and the replacement costs in contents insurance claims.
The second is the surging cost of reinsurance in New Zealand. Reinsurance is wholesale insurance that retail insurers like MAS buy from large global specialists. Two significant extreme weather insurance events in the space of three months have caused the reinsurance world to upweight New Zealand's flood risk and raise reinsurance costs by as much as 40%.
Fortunately, MAS has always carried conservative levels of reinsurance, which means we're well placed for natural disasters. We don't intend to change that policy. It would be particularly unwise for a small mutual without the economies of scale of our international competitors who can spread risk across countries and many more individuals.
As a result, 2023 has not put an undue strain on our reserves, and we're still well positioned for another disaster on the scale of the Christchurch earthquakes.
At the same time, we're unable to completely absorb such a dramatic increase in reinsurance costs. As you receive your annual policy renewals, you can expect to see home and contents premiums rise on average by about 16% and car insurance premiums on average by about 11%.
Risk-based pricing is coming
Greater climate risk is accelerating another big trend right across the insurance industry – individual risk-based pricing.
Traditionally, most insurance premiums were calculated without a sophisticated calculation of individual risk. No-claims discounts rewarded careful drivers, but beyond that the insurance industry business model was based on aggregated risk – a house built on a river floodplain would be priced for insurance at the same level as a house in an area not prone to any significant flood risk.
With modern information systems and access to sophisticated data models, that's changing. 
Computer modelling now tells us which houses on a particular street are more prone to flooding. We also get data about the risk of burglary in different neighbourhoods – and even the houses least likely to be broken into (most often next to a primary school or a park).
MAS is moving to this model in coming years, so our Members with a lower risk are not fully subsidising those whose risks are greater. As always, we will maintain a mutual lens over these changes and ensure that we communicate with our Members as we all adjust to live with this new normal.
There are things we can all do to reduce these costs. MAS is looking at partnering with organisations to assist us in purchasing arrangements like smash repairers. We are looking at raising our reinsurance retention levels – that is our 'excess' with the reinsurers to lower our reinsurance costs – and certainly looking at our own costs and efficiency. Members can also help manage the increasing costs, that you should regularly review your insurance with our MAS Advisers and look at adjusting excesses to pay for small repairs and damage while ensuring you are adequately covered for the big risks to life and property.
In the meantime, if you have any questions about any aspect of your insurance renewal, please get in touch.
Know someone who might enjoy this?