Three pioneering Māori and Pasifika women describe how their own experiences shaped their careers in the mental health sector and how MAS Foundation is helping them trial new ways to make our health system more receptive to Māori and Pasifika world views.
This story contains discussion of pregnancy loss and suicide.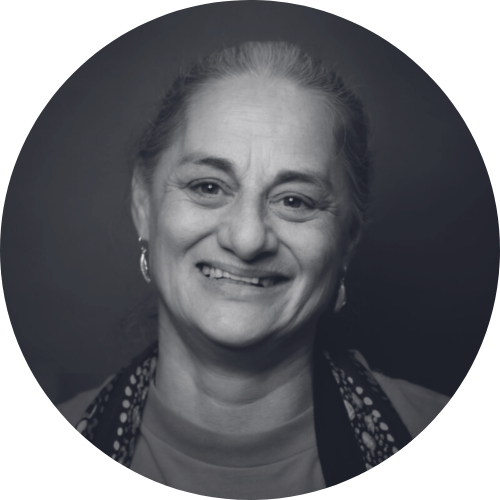 "People know me as Māmā Jo," says Joanne Teina (Ngāti Apakura, Ngāti Hinetu, Ngāti Pakuranga).
It's an appropriate name for this mother of 11 children and two godchildren, grandmother of 15 and great-grandmother of one. Her life and career have been dedicated to supporting Māori mothers – a path defined by her own tough first experience of motherhood.
An ovarian cancer survivor, Joanne was studying nursing at age 20 when she found out she was pregnant with twins. However, she was heartbroken to be told at her 20-week scan that she had lost one of the babies. As the pregnancy progressed, Joanne says she felt "no empathy" from medical practitioners.
"I was told I was lucky just to have one baby. I struggled with depression after the birth, but I thought that was normal. Luckily, I had a village to keep my baby safe and give me space to finish my nursing qualifications."
Joanne went on to train as a midwife, saying, "I became a midwife because of that difficult first pregnancy, because I didn't want anyone else to be treated like that."
Her midwifery training didn't cover any aspects of Māori birthing traditions – such as home birthing and tying umbilical cords with muka ties made from harakeke – but that became a natural focus for her working with Māori whānau over 18 years as a practising midwife.
She was involved with the establishment of a national Māori midwives' organisation in 1993, and today she works with health organisations to provide pregnancy and parenting programmes and is kaumātua and cultural adviser for Perinatal Anxiety & Depression Aotearoa (PADA).
Perinatal realities
Joanne points to a report released in April 2022 by the Helen Clark Foundation that said suicide is the leading cause of maternal death in Aotearoa, with wāhine Māori three times more likely than Pākehā to die by suicide during pregnancy or within six weeks of birth.
"The frustrating thing about this report is it says the same things as all the other reports. And just like all the other reports, it's written about Māori without our collaboration. I believe the solutions to this crisis are restoring mātauranga Māori and creating spaces where not just wāhine Māori but all women can come and be nurtured."
Joanne is planning a two-day PADA hui in Rotorua in October 2022 with a focus on restoring traditional Māori practices in the maternal mental health space. "This has been made both possible and affordable thanks to the support of MAS Foundation," she says.
Joanne is also developing a 12-month training programme for 12 mums to become "kaitiaki māmā" – women with lived experience of perinatal mood disorders and are well or in recovery who can facilitate ao Māori programme and restore tūpuna parenting practices.
Bringing lived experience to the table
Mental health consultant Kerri Butler (Ngāpuhi, Ngāti Porou) says her career path was also shaped by her own mental health challenges when she first experienced psychosis in her 20s.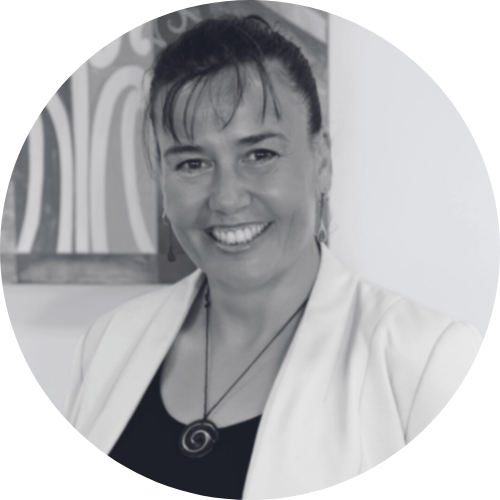 "I'd always wanted to train as a psychiatric nurse, having seen my nanny come through the mental health system. But then I spent three weeks in a mental health unit and thought 'now that I have had this experience, I can never work in mental health'."
However, it's exactly this experience that led to her career in this space.
"Later on, I was working as an accountant when a DHB called me because they were doing an assessment of an inpatient service I'd been in, and they mentioned there was a job going as a mental health evaluator. It was quite ironic because, when I was interviewed, I was actually going through a complaint to the same service at the time."
Now with a decade of experience in senior mental health roles under her belt as well as several admissions to inpatient care, Kerri runs a mental health consultancy organisation, Take Notice, and advocates for more culturally appropriate mental health support around Aotearoa.
Most of Aotearoa's mental health facilities are not culturally responsive, says Kerri, and she describes the system as "horrific and appalling" for tāngata whaiora (people seeking wellbeing) Māori.
"One example is that Māori are more than five times more likely to experience seclusion. You can't shy away from that kind of stat, and you can't call it anything other than culturally misinformed treatment."
People with lived experience bring valuable perspectives to the mental health sector, says Kerri, but she is wary of "box-ticking exercises" in recruitment.
"I often say Māori with lived experience, we were like the kids in school who never got invited to the parties, and suddenly we're the cool kids that everyone wants to know. People are like 'we need one of them', but this often doesn't extend to senior roles. So our contribution is undervalued, and we are simply brought in to endorse something rather than an authentic engagement."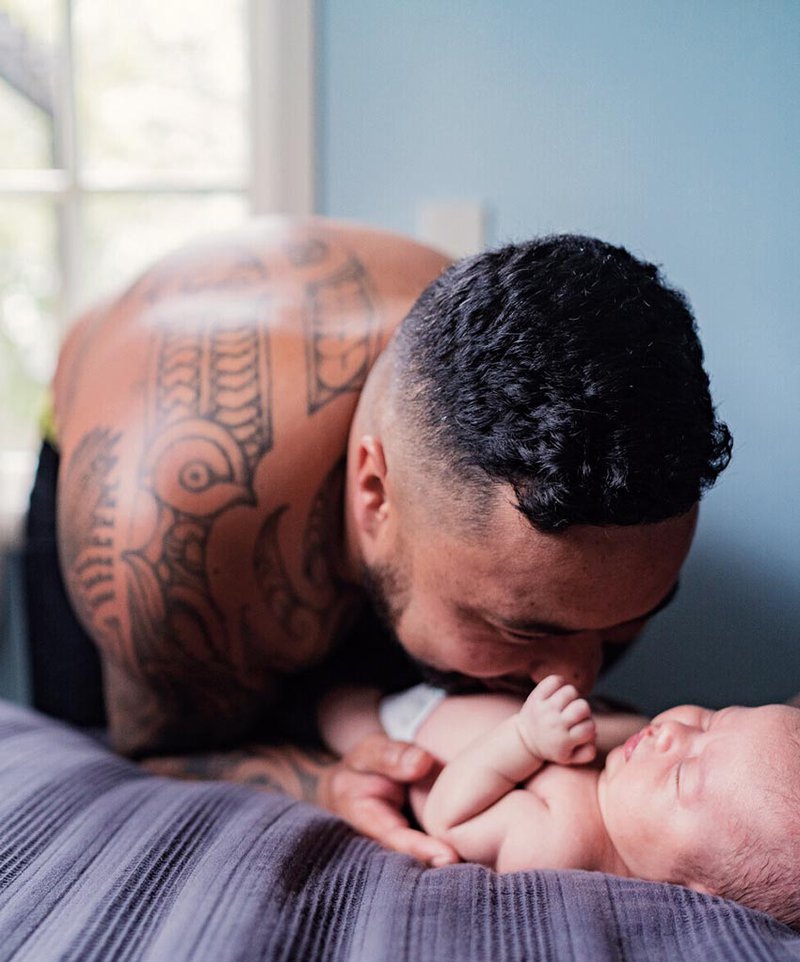 Recommendations for repeal
Kerri has produced a submission of recommendations as part of the repeal and replacement of the Mental Health (Compulsory Assessment and Treatment) Act 1992, with support from MAS Foundation. The document recommends legislation be developed with Māori to protect and uphold the mana of tāngata whaiora Māori and whānau.
The report integrates stories from other Māori with lived experience of the mental health system as well as Kerri's own medical notes. She used financial support from MAS Foundation to be able to provide a koha for the people who contributed their own experiences and creative designs and narratives to the report.
"I'm extremely grateful to MAS Foundation because I don't like asking whānau to do something if I can't give back to them. It's such a buzz to be able to help people know the value of their stories."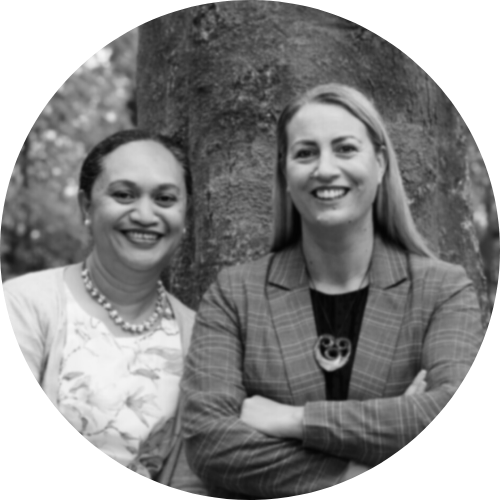 MAS Foundation heads Dr Julie Wharewera-Mika (Tangata Whenua) and Mafi Funaki-Tahifote (Tangata Tiriti) are proud that the Foundation is able to support and enhance projects to better serve Māori and Pasifika communities around the country.
Julie says, "MAS Foundation prioritises supporting community-led initiatives with an emphasis on operationalising our Te Tiriti o Waitangi commitment to ensure hauora for tangata whenua.
"It was our privilege to help Kerri, an esteemed Māori lived-experience advocate, to elevate the collective voice of whānau inequitably subjected to the Mental Health Act through a collective submission – Breaking our Silence for the Repeal and Replacement of the Mental Health Act."
A chance encounter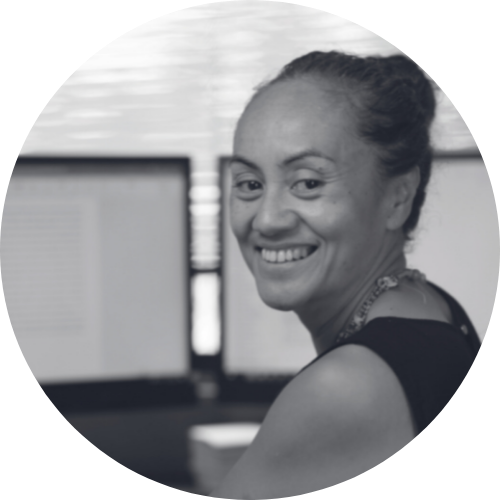 MAS Foundation board member Dr Julia Ioane draws on her Samoan background to support young Pasifika people in the justice system.
After studying a Bachelor of Science in Psychology, Julia was working in administration at the Ministry of Education when a chance encounter sent her down a new path.
"A psychologist had accidentally sent a report to my printer and the Samoan surname caught my eye.
I started reading it as I walked down the hallway to them, and it was heavy stuff.
"I asked the psychologist 'how do you know this Samoan family's going to understand what you're stating here about the child?' They replied 'I don't know, but I do know we need more Pasifika psychologists.' That stuck with me."
She returned to university and retrained as a clinical psychologist, motivated by her goal of working with Pasifika children and young people in the justice sector, and is now an Associate Professor of Psychology at Massey University and a registered clinical psychologist.
"A lot of offending behaviours tend to start with care and protection issues. I realised there's no point practising as a psychologist and eventually retiring with nobody else coming through to continue this work with Pasifika youth, which is why I returned to university as an academic."
Julia would like to see high-level policy changes to make Aotearoa's healthcare and justice systems more culturally responsible and is on a mission to increase the number of Māori and Pasifika students studying clinical psychology. She points out how cultural values influence how we seek mental health support.
"Let's face it: psychology is grounded in Western [individual-centric] world views. But the Pasifika world view is about collective identity. If something happens to us, it happens to all of us, which is why I'm always a fan of having family-based and community-based approaches."
Julia sees how historical injustices affect the young people she works with today.
"We don't have a system that responds appropriately to our children and young people and addresses the reasons why they came into care. Maybe they didn't need to be removed from their home. Maybe they needed support within the families, but they have had further trauma added to their lives."
"In these young people, you can see the impacts of that in the intergenerational transmission of trauma, imprisonment, substance use, mental health issues – the cycle goes on."
This focus on young people and whānau is a vision shared by MAS Foundation head Mafi Funaki-Tahifote. Mafi believes "breaking the cycle is no easy task and requires many hands to work together in a systemic way. It does take a village to raise a child, and this is why MAS Foundation is working to bring partnerships of people and organisations to improve health and wellbeing equity".
Tackling inequities
Julia believes MAS Foundation can help address the health and wellbeing inequities that exist across health in Aotearoa. She's proud to be part of an organisation that focuses on innovation and partnership in the communities that need it most and points to the Foundation's rapid response during the pandemic as an example of its commitment to making real change.
"I joined the Foundation board around when COVID-19 hit, and we decided that, rather than hold on to funding and see how things work out, we wanted to start getting grants out to our communities who were suffering the most, which was Māori and Pasifika communities."
Julia believes "if you want to see how well a society is doing, look to those who are being underserved. MAS Foundation is able to authentically connect and make sure these people have a seat at the table."
Know someone who might enjoy this?