Before we've even started school, we're soaking up influences that form our future financial personalities. But whether you're a spender, hoarder, avoider or something in between, it's never too late to change your money mindset and build healthier financial habits.
No shame in the money game
In her role as the Money Mentalist, accountant turned psychologist Lynda Moore helps people from all walks of life tackle financial challenges. With each money situation as individual as the person holding the purse strings, she teaches a wide range of skills to guide clients back on track, but the five money personalities can be a non-threatening first step.
Developed by American clinical psychologist Olivia Mellan, the test uses a range of questions to determine whether someone is an amasser, an avoider, a hoarder, a money monk or a spender, with most people showing a split across their two most dominant types.
"It's been around since the 1980s, but it's still very relevant and I believe it's one of the best," says Lynda. "Mellan was a couples counsellor who specialised in money conflict resolution."
While sussing out where we sit on the money personality scale is an interesting starting point, the complex issue of money mindset spans way beyond neat categories.
"We start to absorb money influences as young as toddlers, and our financial beliefs tend to be deeply embedded," Lynda explains. "Facing up to financial problems can be an emotional journey. When I'm working with people, there is often an 'a ha' moment, a sense of relief and quite often tears.
"The stigma around money is sadly so common. But it's not about shame, it's all about helping people understand how they think, feel and behave around money. Once people have that understanding, they are empowered to make better choices."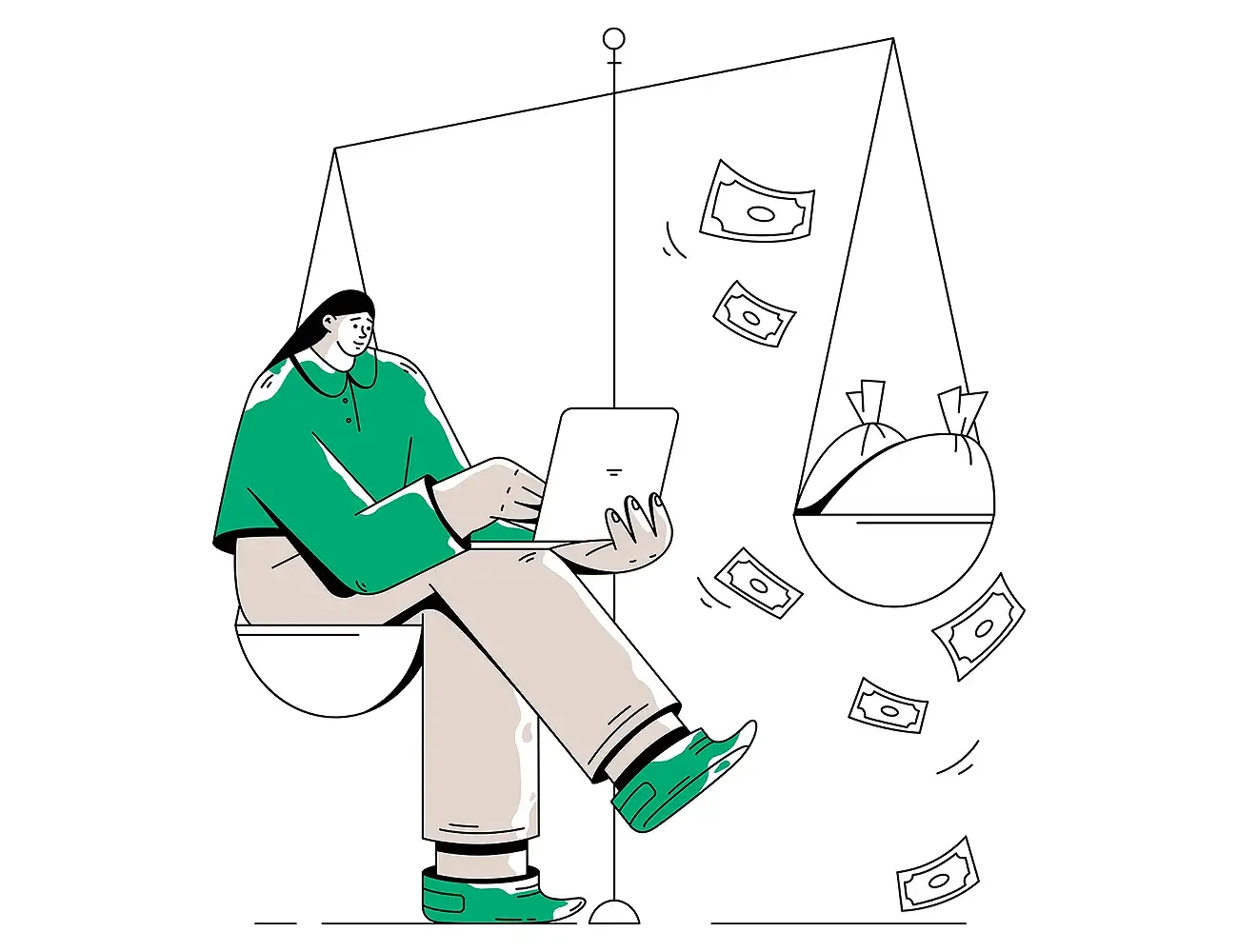 The right balance
In Lynda's Auckland-based practice, the term 'budget' is out due to its restrictive connotations. Instead, she works with clients towards a personalised money plan.
"It's about identifying what's most important," she says. "A budget doesn't drill down into the 'why' behind spending, but a money plan can be built into your everyday life, like a form of self-care."
When it comes to the daily habits that influence our bank balance, Katrina Shanks from Financial Advice New Zealand agrees that delving into our individual money values is key.
"We're all different. Some of us are spenders, some are savers, and this changes throughout our lives depending on age and stage. It's about understanding what motivates you."
"Many people we see have a lot of financial wastage – they're spending their money on nothing in particular, and this is preventing them from reaching their goals. For most people, the first step is to really look at their financial situation, understand where they are at and what their goals are. You can still have hobbies, you can still spend on things you enjoy, but it's just about finding balance."
Katrina's a big advocate for accessing expert financial advice as young as possible, as nailing healthy money habits from the first pay packet onwards can make a huge difference down the track. However, she says the second best time to take charge of personal finances is today.
"There's no better time than right now, and it's never too late. We're all so busy, but we need to take the time to prioritise how we manage our money. It's vitally important as it's the number one thing that's going to allow us more choices in the future."
Guiding tamariki to financial success
With New Zealand-based financial literacy programme Banqer on their side, many Kiwi kids are now gaining all-important money skills from a young age.
Co-developed by tech entrepreneur and 2019 Young New Zealander of the Year Kendall Flutey, the programme has so far reached more than 300,000 students worldwide.
With digital simulations, games, badges and rewards to collect, the programme teaches primary and secondary school students about everything from investing in shares and selecting health insurance to paying tax and planning for retirement. And it's playing a role not only in boosting financial literacy but reducing social inequality, says Banqer's Alex Sorensen.
"One of the issues we face is our model of financial education relies heavily on intergenerational knowledge. But the problem with this is it entrenches pre-existing inequalities. We see children repeating their parents' money mistakes and learning critical lessons too late."
"To tackle this, financial literacy needs to be accessible to everyone. It needs to be taught at primary school and continue on to secondary so students enter adulthood with the essential knowledge and abilities to navigate their financial futures."
While teaching tax to teenagers sounds like mission impossible, anecdotal evidence from schools throughout Aotearoa says the programme is hitting the mark.
"Teachers have reported seeing classroom engagement go up. Students are talking to whānau about money and opening their first bank account or KiwiSaver account," says Alex.
"We know transforming an entire generation's financial future is a massive job – and it's a job for all of us – but we believe that, over time, we can create transformational impact and improve the overall wellbeing of all New Zealanders."
Olivia Mellan's five money personalities: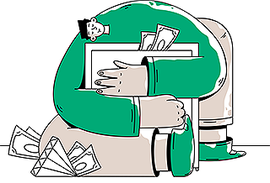 01 - Amasser
You are happiest when you have large amounts of money at your disposal to spend, to save and/or to invest. You don't see the point in spending money on what you deem unnecessary. You tell yourself that when you reach a certain target (income or investments), all that will change.
You probably enjoy making your own financial decisions so it may be quite difficult for you to give up much control to money professionals. On the other hand, if you tend to be a worrier too, you may actually welcome the opportunity to assign some of the details of your money life to a trustworthy financial adviser.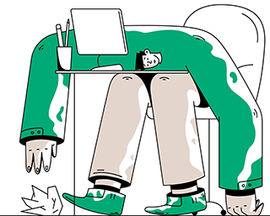 02 - Avoider
As an avoider, you can have a hard time with balancing your bank account, paying your bills promptly and leaving your taxes until the very last minute. You may avoid making a budget or keeping any kind of financial record. You might not know how much money you have, how much you owe or how much you spend. You may avoid investing money, even if you do have some, because it seems like too much trouble to attend to such details.
Most avoiders are more prone to feeling that they are inadequate in dealing with the complexities and the details of their money life.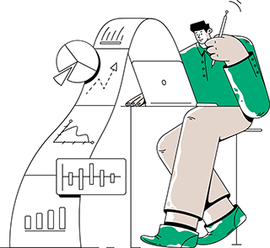 03 - Hoarder
You like to save money and you prioritise your financial goals. You probably have a budget and may enjoy the process of making up a budget and reviewing it periodically. You most likely have a hard time spending money on yourself and your loved ones for luxury items or even practical gifts. These purchases would seem frivolous to you.
If you think about investing your money, you tend to be concerned not with liquidity but with future security, especially during retirement. Saving for a rainy day appeals to your orderly nature.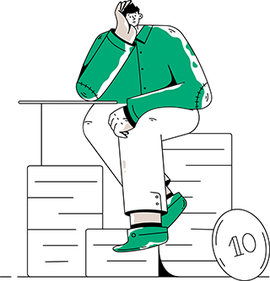 04 - Money Monk
If you are a money monk, you think that money is 'dirty' and that too much of it will corrupt you. You identify with people of modest means rather than with those who amass wealth. If you happen to come into a windfall, you may be uneasy and even anxious at the thought of an influx of money. You would probably avoid investing your money for fear that it might grow and make you even wealthier. If you were willing to invest some of it, you would most likely be comfortable only with socially responsible investments that reflected your deeper values and contributed to causes you would like to support.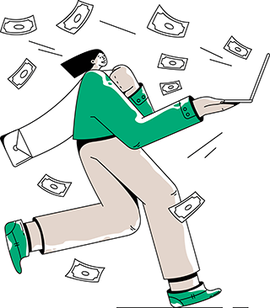 05 - Spender
You enjoy using your money to buy yourself goods and services for your immediate pleasure. You probably get satisfaction from spending money on gifts for others. You can have a hard time saving money and prioritising the things you'd like in your life. As a result, it may be difficult for you to put aside enough money for future-oriented purchases and long-term financial goals. You may spend most or all of the money you earn, and you may even be in debt.  
Know someone who might enjoy this?