An online financial literacy platform and MAS have teamed up to talk about KiwiSaver and the importance of investing in ethically responsible companies.
Money can be a form of activism, and people have the power to invest in companies that put the health of the planet first, says Sophie Hallwright, co-founder of The Curve, an online financial literacy education platform specifically designed for Kiwi women. 
The Curve has partnered with MAS on a series of Instagram videos designed to educate about KiwiSaver and the value of investing your money in companies that do good for the planet and people. 
Sophie has made efforts to reduce her impact on the planet over a long time and says she would be horrified to be carrying her reusable coffee cup, wearing thrift clothes, and avoiding single-use plastic while her investments were harming the environment.
"I have a very deep relationship with nature and appreciation for what it means to live in this world, but things have become so bad we are in a state of crisis."
Sophie Hallwright
The impact of one person's individual efforts to prevent the worsening effects of climate change is small compared to the power of the billions of dollars New Zealanders have invested in KiwiSaver, she says.
"Our money can be used as activism, and we can make big changes whether it be through KiwiSaver or where we're investing, in choosing companies we know are putting the planet first. 
"This has been a big realisation for me in the last six months, understanding how much our money can make huge shifts globally," Sophie says.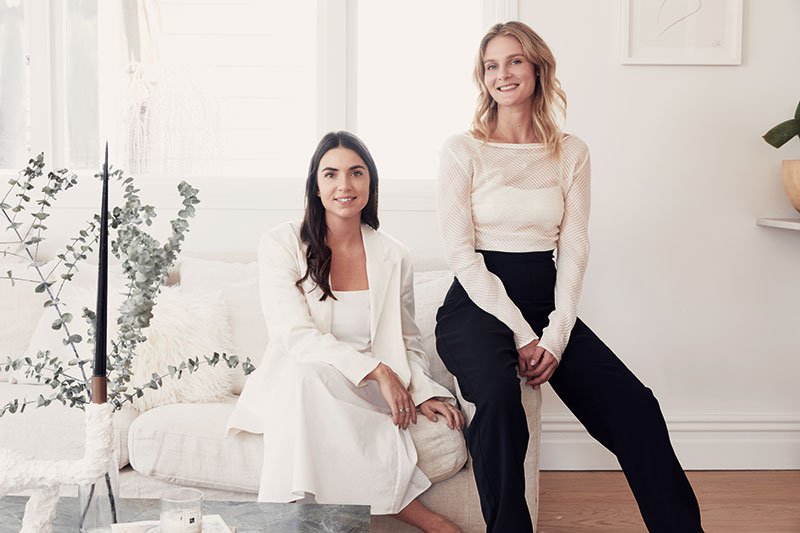 Victoria Harris and Sophie Hallwright, The Curve
She runs The Curve with co-founder Victoria Harris, a fund manager for a trans-Tasman sustainability fund. Vic says investing with an environmental, social, and governance (ESG) lens has gone beyond a trend to an attitude shift that's too big to ignore.
"As more younger investors enter the market, they are wanting more than just a return on their money. They don't want 10% returns if that means they're investing in a company that uses child labour or burns fossil fuels."
Sophie Hallwright
"Many of my colleagues who have been in the industry for 20 or 30 years say it's one of the biggest trends in investing they've ever seen. It's multi-decade, multi-generational, it's not even a trend any more, it's a new way of investing."
Raising the curve
The pair launched The Curve in 2020 as a way to share Vic's knowledge in an accessible way – something she was already doing with friends and family. 
Vic looked for online resources specifically aimed at Kiwi women and found them lacking. She decided that, if it didn't exist already, she needed to create it herself. 
"I thought if there are this many of my female friends and family members asking these questions, there must be so many others who don't have anyone to ask."
"I thought I could put all the knowledge I'd learned over the last decade working in finance into a platform to educate women in a way that they won't feel scared or intimidated and build a community to learn from each other."
Victoria Harris
Sophie was one of those seeking advice from Vic. She described herself as having always had a bad relationship with money, but after managing to save over $10,000, she wanted to know how to put the money to work. 
"Finance has always been a real struggle for me. I put it in the too hard basket and didn't try to understand. But when I had enough money saved, I didn't know what to do with it, so I harrassed Vic to help me."
Asking questions
Their different backgrounds and areas of expertise created the perfect dynamic for The Curve: Vic as the expert and Sophie as the beginner asking all the questions their audience would want to know, even if they seem stupid or simple. 
Vic says "We have very different skill sets – I'm more the finance side, I've got the experience and the knowledge in that space, and she's very much representing our audience in terms of the females that want to learn about finance or investing, and then she also brings the content creating side.
"I'm the finance gal and she's the creative gal, and it works really well."
Sophie agrees. "It's awesome to represent every other female who felt left out of the conversation when it comes to money. I don't have any problems admitting that I don't know anything. I don't feel any shame about it. It's a privilege to be learning this at 30, not 65 – it's a game changer."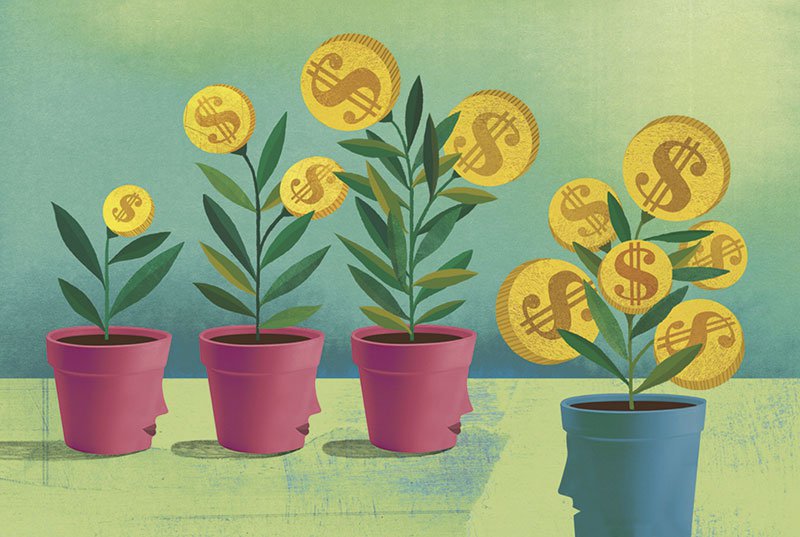 Making space for more women
Vic has become used to being the only woman in the room in her finance career, and while that is slowly changing, she hopes The Curve will help encourage more women to join the finance industry.
"Many people have a preconceived idea that the finance industry is a boys' club, and that's slowly being changed. With The Curve, I wanted to achieve two things: one, educate more women and, two, get more women into the industry and see it as a career path.
"I'm a huge advocate for changing the misconception that it's scary, you need to be super smart to understand it and that it's filled with old white men. Investing is all around us. There are so many products you can invest in and you don't need to be a genius to spot them," she says.
With more and more people starting to invest thanks to platforms like Hatch and Sharesies, it breaks the idea that it's an unattainable thing that you can't do until you've got a big pool of savings. Vic hopes this will help diversify the industry.
Bridging the retirement gap
Research undertaken on behalf of Te Ara Ahunga Ora Retirement Commission revealed there was on average a 20% difference between men and women's KiwiSaver savings, the latest data pointing to a gap in retirement savings between genders. The gap widens the older women get with the gap hitting 30% for those in their 40s and 32% for those in their 50s.
Reasons include women leaving the workforce to raise children (many of whom return to work part-time) as well as the wider pay gap. And it is exacerbated by women tending to live longer than men, meaning their retirement savings need to stretch further.
Vic says starting as early as you can, investing as much as you can and taking on the right amount of risk is the best strategy to ensure your KiwiSaver investment will be able to support your retirement lifestyle.
"The peace of mind and freedom that will bring to know you've got that safety net when you're 65 will remove so much stress."
Visit The Curve's instagram account to watch The Curve x MAS video series.
Know someone who might enjoy this?