Dr Carol Shand CNZM is a pioneer who shaped women's health in Aotearoa New Zealand for more than 50 years. Following the recent publication of her autobiography, Carol discusses her remarkable career, and the further progress she'd like to see in women's health.
This story contains discussion of pregnancy loss, abortion and sexual assault.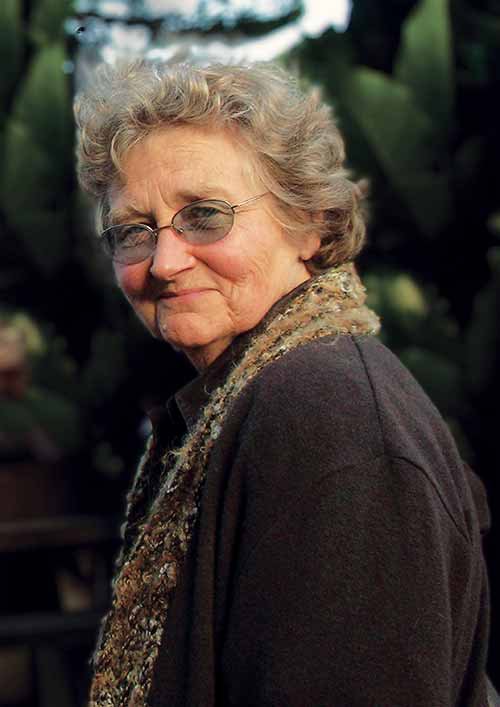 As a child, Carol Shand was aware of three possible career paths: doctor, farmer or Member of Parliament.
Luckily for the wāhine of Aotearoa New Zealand, she didn't follow her father's footsteps into politics but instead followed her mother's into medicine.
Carol, a MAS Member, has had a significant influence on legislation and services for women's health nationwide. She retired in 2017 after more than 50 years in obstetrics and abortion care and has recently published a book on her remarkable life and career.
Women in medicine
In 1931, a woman studying medicine was quite uncommon, and Carol says she has "no idea" why her mother Claudia made the radical decision to enrol in medical school.
"There were very few women who studied medicine at the time, and she didn't have a family history in medicine either. The more I think about her, the more I think she was quite an amazing woman."
Carol herself began studying medicine at the University of Otago in 1958, finding that, while there were slightly more women enrolled than in Claudia's time, they were still a minority – just 12 in a class of 120.
"There was a feeling that women were taking the places of men who could become 'real doctors' and we were wasting our time by coming to medical school."
"We all felt a great hurt and anger at this, but we were able to transform that anger into something useful."
The curriculum was light on issues like contraception and abortion, with the single annual lecture on contraception attracting students from every field at the university.
"It was standing room only to see condoms demonstrated on stage," Carol says. "Abortion was virtually not mentioned, except to point out that it was illegal."
Carol was more aware of the issue than some students because of her mother's influence, which included occasionally taking in young patients who had come to her with unwanted pregnancies.
"These women would come and help in our house for a few months, but I had no idea that they were pregnant women who were keeping away from their families while they had their babies."
Carol first became aware of the lengths women were going to to end unwanted pregnancies at a summer job in a tobacco factory, where she overheard discussions about "drinking a bottle of gin or being punched in the stomach".
Seeing how the illegality of abortion was forcing women to turn to unsafe backstreet procedures, Carol realised her "rather prudish attitudes to abortion needed urgent revision".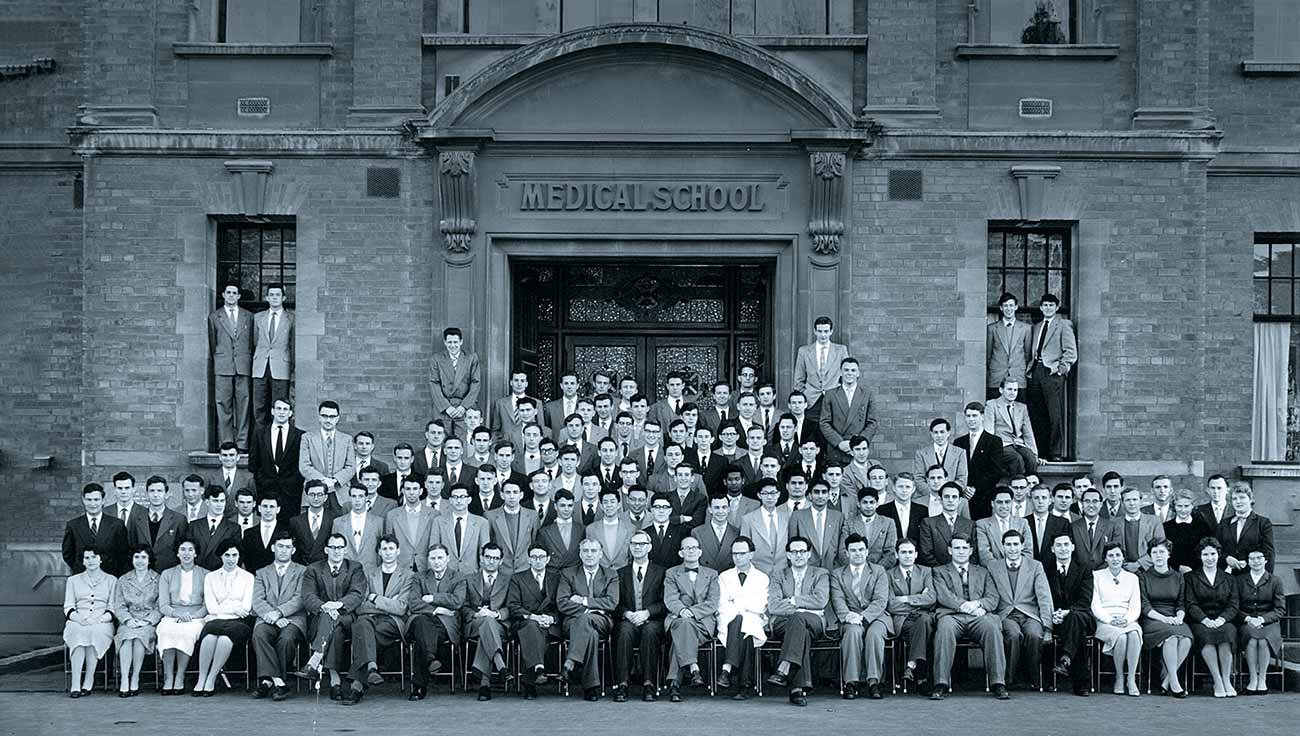 Dr Carol Shand (pictured in the second row, second from the right) was one of just 12 women in her class of 120 students when she began studying medicine at the University of Otago in 1958.
The family business
While studying medicine, Carol met Erich Geiringer, an Austrian-born doctor and lecturer who she married in 1964 and had three children with.
After working in Petone in general practice, Carol set up a general practice with Erich and her mother in Wellington in 1969. When seen by Carol, some patients asked for "a real doctor".
"There was no feeling like there is now – that if you have an intimate issue it's nicer to be examined by a woman."
Despite encountering these prejudices occasionally, Carol became passionate about obstetrics and gynaecology. All three doctors in this family practice gave contraceptive advice and prescribed the oral contraceptive pill to unmarried women in an era when few other GPs were comfortable to do the same and cared for patients who had undergone illegal operations to end their pregnancies.
When the Contraception, Sterilisation, and Abortion Act made abortions more difficult to access in 1977, Carol helped form the Wellington branch of Sisters Overseas Service, which helped women travel to Australia where the procedure was more easily available. The Act was amended in 1978 and 1980, compelling hospital boards to fund legal abortions.
A view to change
With friend and colleague Dame Margaret Sparrow, Carol became an operating doctor at Parkview abortion clinic in Wellington in 1980. They were approached by the superintendent of Wellington Hospital, who Carol says was personally not in favour of abortion, "but he recognised that his role was to provide a legal abortion service".
While the building was in bad shape when they moved in – with "possum pee trickling down the walls" – Carol is proud that Parkview delivered a "superb service, given the restrictions of the law", employing skilled and dedicated counsellors, nurses and doctors. However, she describes "thick clouds" of protestors who harassed both staff and patients outside the clinic in the 1980s, some offering women cash to not go through with the procedure.
"At one point, a protestor asked me 'What would your father think of this?', and I told him, 'My father is perfectly approving of my working here.'"
Carol and Erich also experienced more targeted backlash from being known publicly as abortion providers, including having their house raided by police and having protestors camp out on the footpath outside.
"One time I wanted to water the garden and spray them with the hose while I was down there, but my husband asked me, 'Do you believe in the right to protest or not?' Of course I said I did, so I had to leave them alone.
"And he was right. They weren't doing us any harm. They got to continue their protest, and I got put in my place."
Carol and Margaret also formed a charitable organisation to bring the medical abortion pill to Aotearoa in 1999 when no existing pharmaceutical companies were willing to import it.
An ongoing struggle
In her time practising obstetrics and providing abortions, Carol saw patients who had been sexually assaulted – including some who had been abused as children – and says there was little specialised support available for them.
Carol developed training materials on appropriate care for survivors, and in 1984, she set up the Wellington Sexual Abuse HELP Foundation, a 24-hour helpline that employed trained counsellors and worked with the police, hospitals and ACC. She was appointed a Companion of the New Zealand Order of Merit in 2008, primarily for her work in this field.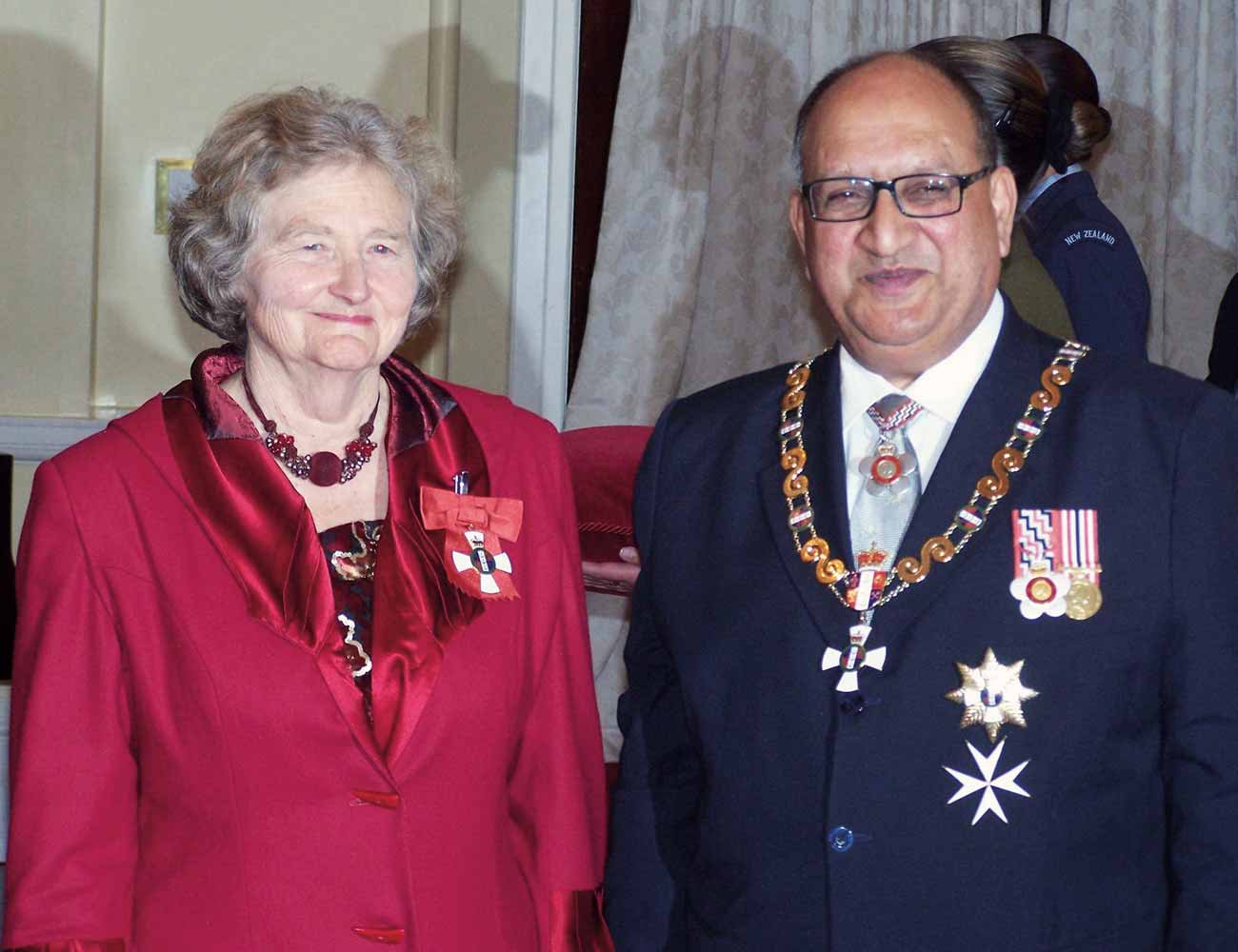 Carol received the Companion of the New Zealand Order of Merit for services to women's health in 2008.
"There's still an ongoing struggle for enough funding to have equitable sexual assault services throughout the country," she says, although she notes resourcing and funding is an issue across all forms of medicine, not just in obstetrics and gynaecology.
Throughout her career, Carol was conscious that economic inequality leads to health problems.
"When you compare those at the bottom to those at the top, that gap is increasing. People at the bottom are saying, 'Well, if they've got it, why can't we have it?' And they're right. Why can't they have access to warm houses, plenty to eat and a high level of education?"
"Our physical health will only improve when these inequalities are addressed."
Carol retired in 2016 and wrote her autobiography Things I Remember, Or Was Told, both as a retirement project and because she believes it's important to have a record of the fight for progress. She has been "delighted" by the reaction to the book, fielding plenty of calls and emails from peers and admirers.
Progress continues
Carol is pleased that abortion has now been removed from the Crimes Act but says "we have to be vigilant and continue to make progress."
She adds, "Now that New Zealand has taken abortion out of the law and made it a medical decision, we're looking at America. We thought Roe v Wade was a success and nothing could stop it, but look at what's happening there now."
She commends the Safe Areas Amendment Act passed in early 2022, which allows abortion service providers to create exclusion zones free from protesters around their premises, but believes the application process is too onerous for clinics. There will always be Kiwis who are anti-abortion, Carol says.
"I don't think anyone would dream of forcing an abortion on another person, but I do think that it's a person's right to have control over their own decisions and their own bodies.
"An unwanted pregnancy is an extremely stressful experience and severely impactful on the mental health of women. I believed that then, and I believe that even more today."
Know someone who might enjoy this?