Books
The Body
By Bill Bryson
Doubleday / RRP $55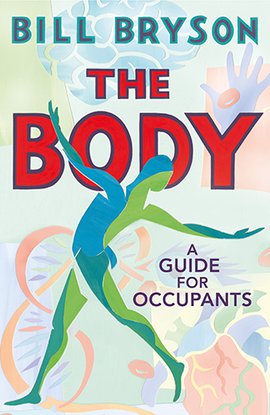 "Most of the best technology that exists on earth is right here inside us. And everybody takes it completely for granted," explains one of the many medical minds interviewed in The Body.
This is a remarkable read – a journey around the human body, with all the hallmarks of a great Bill Bryson book, showing off his ability to make even the most daunting topics into something truly compelling. 
Drawing on an array of appalling and bizarre tales from medical history as well as insights from medical professionals and researchers, Bryson maps the human form and all its flaws and frailties (this book is probably not ideal for anyone squeamish). The sections on viruses and pandemics are especially prescient considering this was written pre-COVID.
---
Her Say: Survivors of Domestic Abuse Tell Their Own Stories
By Jackie Clark and The Aunties
Random House NZ / RRP $35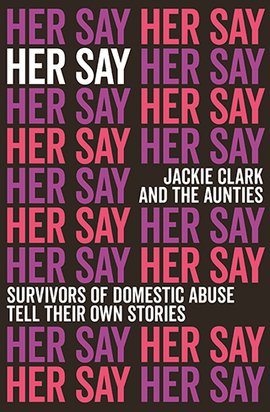 We often hear about our country's atrocious domestic abuse statistics, but rarely do we hear from survivors. Their stories are often hidden, despite the fact that at least one-third of women in Aotearoa have experienced physical or sexual-partner violence. Her Say brings these stories to light.
This a frank, raw topography of domestic violence in Aotearoa, told through first-hand accounts from 16 women. This book charts each of the women's experiences in and paths out of domestic violence. Of course, its content is challenging and often uncomfortable to read and is likely to be triggering to some readers, but there's a sense of redemption and healing to these narratives. The prose is conversational and human, and the women tell their complex stories with incredible courage.
All of the women involved have worked in some way with The Aunties, a charity founded by Jackie Clark in 2013 with "a very strong kaupapa of giving with love and without judgement" for women who are living or have lived with domestic violence or trauma. All proceeds from sales of this book go to supporting the charity's brilliant grassroots work with women like the 16 who have claimed their stories within it.
---
Small Pleasures
By Clare Chambers
Weidenfeld & Nicolson / RRP $34.99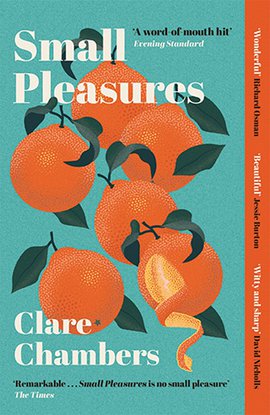 Is an immaculate conception possible? This is the question at the heart of Small Pleasures, which was longlisted for this year's Women's Prize for Fiction.
The story, set in 1950s England, follows Jean Swinney, a journalist tasked with finding the truth in Gretchen Tilbury's virgin birth claim. Jean's life becomes increasingly entangled with Tilbury's in this gentle and evocative book full of wry humour and sharp commentary on loneliness, longing and duty.
Much of the book's plot was inspired by true events in the 1950s, the Sunday Pictorial (now known as the Sunday Mirror) put out a call seeking examples of virgin births after scientists began investigating their validity.
---

Podcasts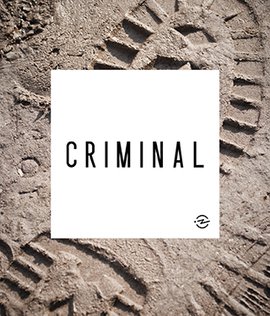 Criminal doesn't follow the format we've come to expect from true crime podcasts – that classic eight-episode arc exonerating or condemning an accused murderer in some gory, high-profile case. This Radiotopia podcast looks at crime, its perpetrators and its victims from all angles.
There's a large archive of episodes highlighting unusual and intriguing aspects of law breaking – both contemporary and historical.
Some of the best episodes include one on the legal implications of selling 'haunted' houses, an investigation into the black market for Venus flytrap houseplants and the tale of a scandalous poodle kidnapping that shocked the world in 1954.
---
Films
In the Heights — Movie
Directed by Jon M. Chu / In cinemas 24 June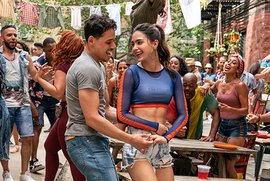 Lin-Manuel Miranda is best known for his Broadway smash hit Hamilton. Now his earlier stage musical In the Heights has been adapted for the big screen, directed by Jon M. Chu of Crazy Rich Asians fame.
Based in Manhattan's Washington Heights suburb, the musical tells the story of some of the neighbourhood's Dominican-American residents, all with big dreams, big vocal chords and big talent. Miranda based the Broadway musical on his memories growing up in Washington Heights as a way to create more roles for Latinos, and the screen adaptation is a joyful celebration of community, family and love.
Expect some impressive mass dance sequences and some ear worms that you will keep humming days after viewing.
---
The Beatles: Get Back — Documentary
Directed by Peter Jackson / In cinemas 27 August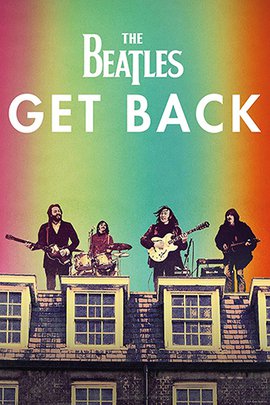 Announced on the 50th anniversary of the group's Savile Row rooftop performance, The Beatles: Get Back explores the creation of their album Let It Be and draws on material from the 1970 documentary of the same name.
Director Peter Jackson employs the modern production techniques that transformed historical footage to moving effect in his They Shall Not Grow Old, delving into more than 56 hours of archival footage
to dispel the long-held myth that the writing and recording of Let It Be was marred by acrimony and conflict.
This documentary shows the twilight era of The Beatles through a joyful new lens, rewriting the narrative around the disbanding of the iconic quartet.
---
Know someone who might enjoy this?