The work and potential of the country's best in-house lawyers has been recognised with an award sponsored by MAS.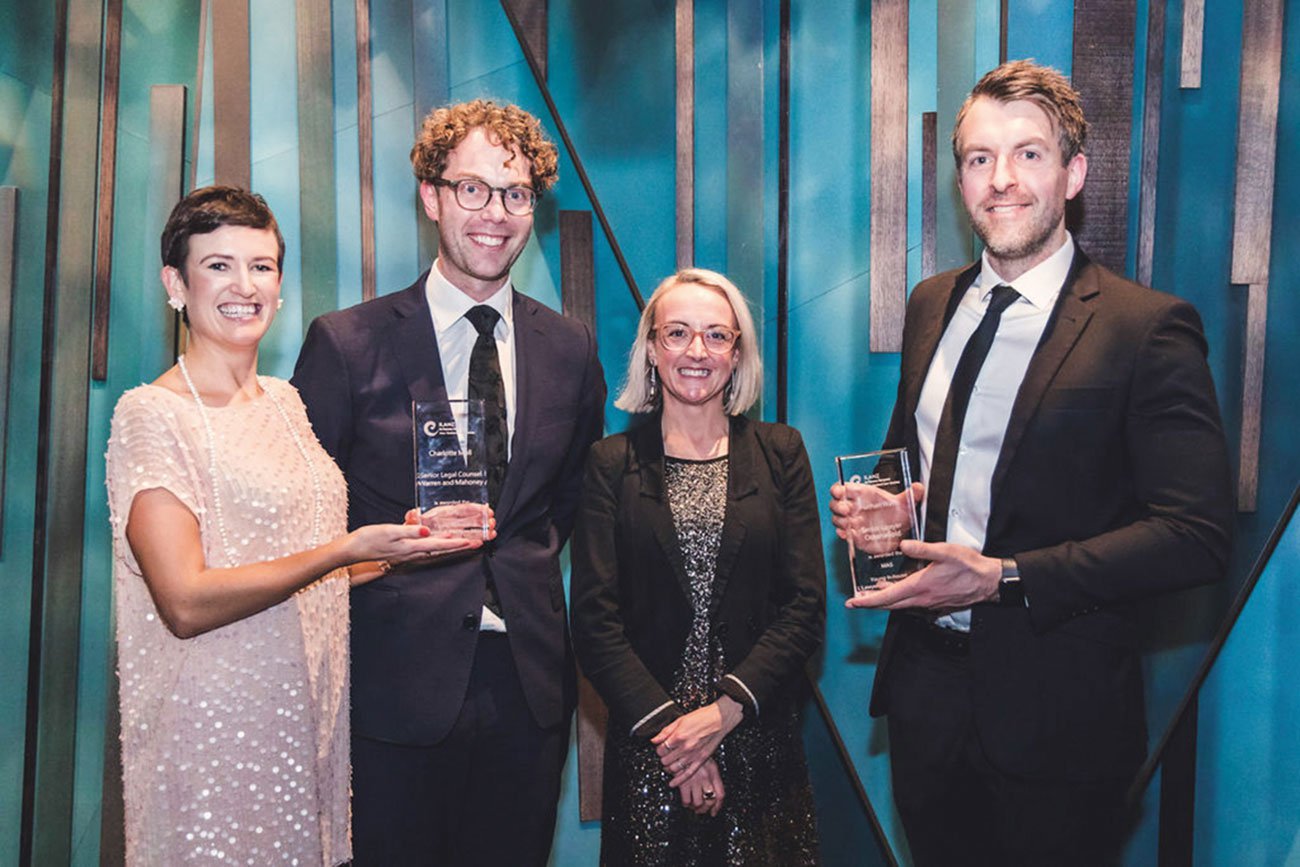 Charlotte Moll, Nick Mereu and Sarah-Jane Hickman of MAS, and Nathan Watt
Recognition a "career highlight"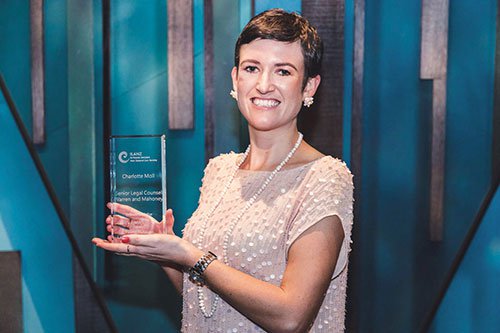 The legal profession is in Charlotte Moll's (née Sygrove) blood. Her father was a lawyer and is now a judge, and Charlotte and two of her three siblings are following in his footsteps.
Now working as a senior legal counsel at renowned architecture practice Warren and Mahoney, Charlotte is thrilled to have been named one of the two winners of the Young In-House Lawyer of the Year award.

Charlotte says her work at the architecture practice aligns closely with her values.
"The company is filled with really talented people doing incredible work and has a strong values system too. We work closely with iwi here and First Nations in Australia and the Pacific. It is important to us to create inclusive design through these partnerships."
Charlotte says, "Winning this scholarship is a major moment. This is awesome motivation to think about my goals and what to do next with Warren and Mahoney."
She plans to use the prize money to attend a five-day Outward Bound Professionals course.
In-house role provides diversity and challenges
Having moved from private practice to an in-house legal role just two years ago, Nathan Watt is pleased to have his work recognised as a joint award winner.
Nathan worked in private practice for eight years before joining with gold producer OceanaGold in 2019. He loves the diversity and challenge that come with working in-house.
"I get to work with engineers, geologists, project managers, commercial managers, all sorts of people who work differently and have different ways of approaching problems, which is refreshing. Working in-house means you're exposed to a lot of new ways of approaching challenges, which I think helps make you a better lawyer," he says. 
Nathan says winning this award is the proudest moment of his career so far. He's planning on using the prize money to travel to an in-house conference overseas. 
Know someone who might enjoy this?